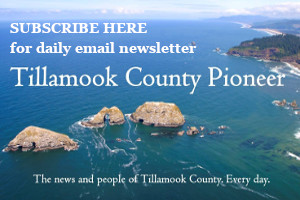 In 2010 I had the honor to come to Tillamook Bay Community College (TBCC) and work alongside the community, education partners, the TBCC board, faculty, staff, and students to ensure the college was accredited. What an honor! When I retired as President in 2017, TBCC was the smallest community college, but we had broad community support from businesses to education partners to non-profits. We had a stable budget, and we were ready to grow as the community needed. The College Board was and is accountable, representative of many viewpoints as well as representing all the communities in the county. They current board members are dedicated that all students would not only have access but support to succeed. They have led well.
Today TBCC serves more students than Oregon Coast. The college has continued to grow and serve the community. The College Board, President and faculty and staff are committed to serve all students. The seven Board members come from a wide background and are all serving to ensure that the resources are widely used, that all students have access and can persist and complete. Tillamook County has been well served by the TBCC Board that exemplifies what a "community" college board need to be: "accountable to their communities for the success of their students, their ability to meet local needs, and the financial integrity of their colleges". They have made wise decisions with resources; they have added career technical programs and transfer options. They have listened to employers to meet the local workforce needs.
Please re-elect your college board members that have served and are serving you well. They are Andrea Goss, Mary Jones, Betsy McMahon, Shannon Hoff and Mary Faith Bell. I encourage Tillamook voters to keep your community college board leadership exemplifying what is needed in today's economic times: knowledgeable, flexible and serving all potential students.
Connie Green, TBCC President Emertius