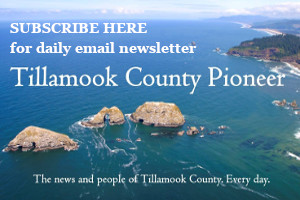 Join us Thursday July 27th at 5:30 pm at Tillamook Bay Community College for "NACHOS & NARCAN" – the quarterly "Community Conversation – Let's Talk About Safety" – focusing on fentanyl awareness, overdose prevention, Narcan training, and more.
What the Fentanyl? Tillamook County, along with Clatsop and Columbia, officially launched the Fentanyl Aware Northwest campaign in June that will run throughout the summer leading up to Overdose Awareness Day on August 31st. NACHOS & NARCAN – enjoy free Nachos from food truck Taqueria Mendez starting at 5:30 pm – RSVP* is requested but not required – the first 100 people will receive FREE nachos in the parking lot of TBCC. At 6 pm, we'll gather in the community rooms to find out about the life-saving harm reduction – Narcan training and Fentanyl Awareness Program.
Overdoses are at an all time high – Narcan saves lives.
Local organizations, including Tillamook County Community Health Centers, Tillamook Police Dept., Tillamook Sheriff's Office, CARE, Tides of Change, and Tillamook Family Counseling Center will be available to talk about resources and community programs that are available. Let's Talk …
*FREE NACHOS –Limited to first 100 people RSVP to rkoljesk@co.tillamook.or.us*
The Fentanyl Aware program promotes outreach and education information on risk and safety to connect the public to local resources.
The effects of fentanyl, a powerful illicit opioid, are seen in increased calls to 911, emergency room visits, and deaths. To counteract those effects, the campaign will use risk awareness and education to promote knowledge and safe behavior.
The social media campaign focuses on five areas:
Fentanyl 101
NARCAN
Signs of an Overdose
Good Samaritan Law in Oregon
Lowering the risk of Overdose
Fentanyl Aware Northwest website – www.fentanylawarenorthwest.com– and local social media channels as well as through partnerships and educational opportunities with community organizations.  We will have yard signs, stickers, Narcan and more available. Here in Tillamook, alongside the social media posts and central website, we have yard signs and stickers with the logo and QR code to help get the message of the campaign out there.
Learn more at the Tillamook County Community Health Centers' Facebook page and fentanylawarenorthwest.com. For questions regarding the campaign or local harm reduction strategies, email Rachel Koljesky at rkoljesk@co.tillamook.or.us.