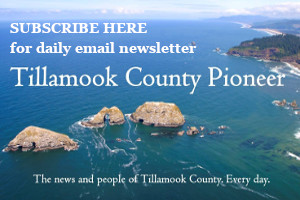 While you are out and about over the holidays, visit one of these local businesses to find:
The 3rd Annual Community Gratitude Jar project is happening now through December 30th on the North Oregon Coast!
This year, we have 6 local hosts with gratitude jars ready for your hand-written sentiments of gratitude and kindness.
Manzanita jar hosts:
Wild Grocery & Cafe
Cloud & Leaf Bookstore
Nehalem jar hosts:
Wanda's Cafe & Bakery
Wild Coast Goods
Wheeler jar hosts:
The Roost
Heart of Cartm
To participate, simply write your gratitude submission on the slips of paper provided and place it in one of the jars.
It's free for all ages  – for residents, visitors, and appreciators of the North Oregon Coast.
Or you can submit a post to our virtual jar online at https://www.communitygratitudejar.com/.
New this year, is a RAFFLE with excellent local goodies, gift baskets, and gift certificates as prizes.
*All raffle ticket proceeds will be donated to the North County Food Bank.*
Winners will be announced at an outdoor gathering and "Spirit of Gratitude Celebration" on December 30th at 7:00 pm in the plaza outside of Wild Grocery & Cafe.
Raffle tickets are $5/ticket and can be purchased at Wild in Manzanita, Wanda's and Wild Coast Goods in Nehalem, and at The Roost in Wheeler.
Any questions can be sent to Adria at adria@artandchannel.com.
Thank you, North Coast, gratitude jar hosts, and BBQ!
Look for these jars to submit your hand-written gratitude: