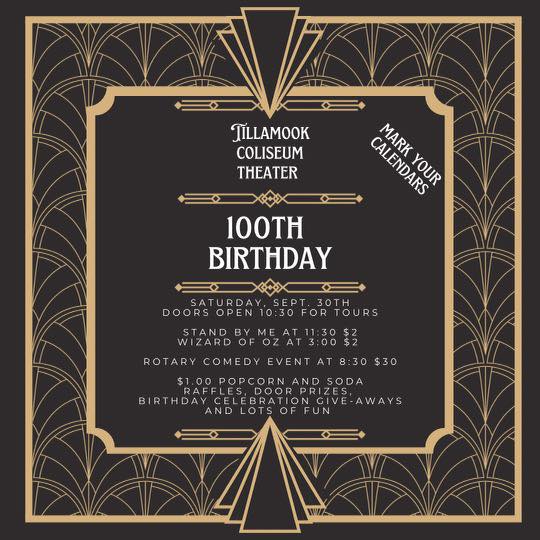 Adventist Health Hospice serving Tillamook County invites the community to the annual Reading of the Names ceremony that honors tribute gifts made during the Light Up a Life campaign. These funds help meet the needs of local hospice patients and their families all year long.
The Reading of the Names ceremony, the focal event of the Light Up a Life campaign will be held at noon on Thursday, January 10, 2019, at St. John's United Church of Christ in Tillamook. A display with the names remembered can be viewed in the front lobby of Tillamook Regional Medical Center through the end of January.
A donation during this time, made in memory of someone who has died, or in honor of someone still living, helps to ensure that hospice care is available to anyone in our community with a terminal illness. Donations are gratefully accepted: by mail to PO Box 188 in Tillamook; in person at the Hospice office, located at 980 Third Street, Suite 400, in Tillamook: and online at AdventistHealth.org/Tillamook/Giving.
"The support and care that our Hospice team provides to individuals and their loved ones during the last days of their life journey is so important," shares Hospice team member Donna Rumbarger. "As we minister through Hospice we see each one as a part of our mission to share God's love."
Families also share what a difference it makes to have Hospice care for their loved ones. As one person shared, "During such a hard time you are like angels coming to help and support us…God bless you, Tillamook team!"
Hospice provides compassionate end of life care, including medications related to the terminal illness, equipment required to care for a person at home, and professional services to around 100 patients throughout the Tillamook region each year. The Hospice team, which includes a physician, nurses, aides for personal care, a social worker and chaplain, as well as volunteers, has as their sole focus supporting the person and their loved one along the last journey of learning, loving and reflecting together. While most insurances cover hospice care, each year there are some individuals who receive financial assistance for some or all of the services they need.
For more information, please call the Tillamook Hospice office at 503-815-2486.
# # #
Adventist Health is a faith-based, nonprofit integrated health system serving more than 75 communities in California, Hawaii, Oregon and Washington. Our workforce of 32,900 includes more than 23,600 employees; nearly 5,000 medical staff physicians; and 4,350 volunteers. Founded on Seventh-day Adventist heritage and values, Adventist Health provides compassionate care in 20 hospitals, more than 260 clinics (hospital-based, rural health and physician clinics), 15 home care agencies, seven hospice agencies and four joint-venture retirement centers. In addition, the Adventist Health Plan serves patients in Kings County. Visit AdventistHealth.org for more information.