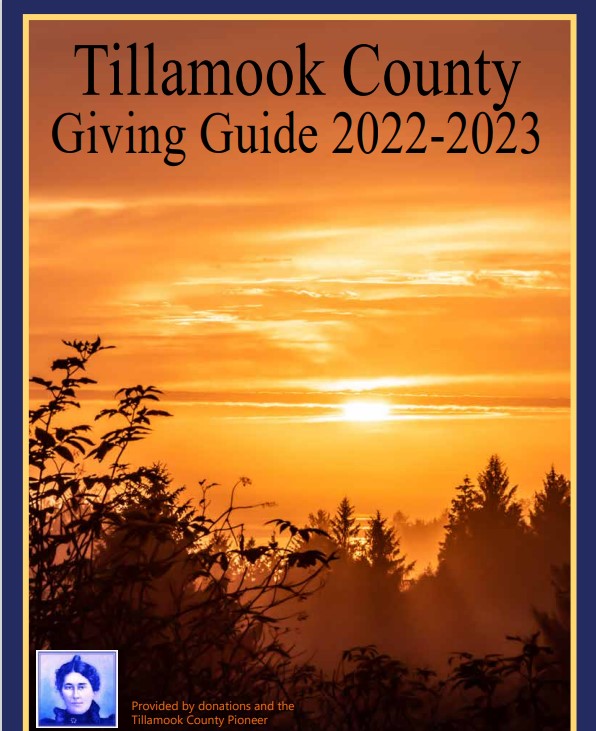 By Laura Swanson
News stories from across the country are showing how communities are gathering food donations and providing meals, free access to events, museums and more for those impacted by the government shutdown – in particular our military, Coast Guard and other furloughed Federal workers. The same can be said for Tillamook County.
According Port of Garibaldi manager Mike Saindon, the former Tillamook Bay Coast Guard, "Our local Coast Guard station has been overwhelmed by the calls and folks stopping in wanting to give them money and donations to help, but they can't accept them." And, Saindon indicated it's taking their time and attention away from their jobs, which they are continuing to do without pay, and it's during a stressful time of year as it is. For your inquiries about how to help, please contact Mike Saindon, Port of Garibaldi manager at 503-322-3292 and make donations to CARE Inc. CARE is the county's emergency services agency and will establish a Coast Guard/furloughed Federal Worker support fund. "Anyone impacted by the government shutdown, in need of emergency rental assistance, should contact CARE," said CARE executive director Erin Skaar. "We can help." CARE Inc.'s office is located at 2310 First Street in Tillamook, or call 503-842-5261 or go to www.careinc.org for more information.
The Pioneer has also been receiving inquiries – from what can we do? Who should be call? Donations? Food?? Bottomline, how can we help? The Port, City of Garibaldi and others have contacted local utilities to make arrangements to defer, extend grace periods for Coast Guard/Federal workers utility bills, and the owner of the Garibaldi Apartments, Paul Daniels has generously agreed to wait on rent as well. "The critical need for these folks right now is the knowledge that this community is ready to help, and right now what we can do is reduce their worry about day-to-day costs by donating gas cards and grocery store gift cards," said Saindon.
According to Cory Chodrick, Garibaldi's Hook, Line and Sinker is providing the Coast Guard and their families the opportunity to come in and eat for free.
For retired veterans and those receiving VA (Veterans Affairs) benefits, Bill Hatton, Tillamook Veterans' Services, directs those concerned to the VA hotline (1-800-827-1000) which has a recorded message that states "The VA is fully funded and not impacted by the government shutdown. VA benefits will be paid on schedule."
If the government shutdown continues, other local groups and organizations stand ready to support our local Coast Guard and all furloughed Federal workers.
To donate now, please make monetary donations to CARE Inc., noting that it is for the Coast Guard/furloughed Federal workers support fund, or provide gas cards, grocery gift cards, etc. For other inquiries about how to help, please contact Port of Garibaldi Manager Mike Saindon at 503-322-3292, or contact the Tillamook County Pioneer, editor@tillamookcountypioneer.net, Laura Swanson at 503-939-5416.