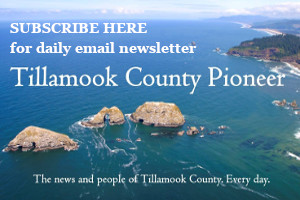 Grab one of the few remaining tickets to see this great Bay Area honky tonk band.
North Coast Music Project is thrilled to be bringing another premiere act to the north coast. This time hosting Edge of the West an all-star band of honky-tonkers at the Grange Hall on October 29th. No need to travel to SF to see this Bay Area band because we have brought them to you. This show will sell out as only 100 tickets are going to be sold for this all-ages show.
Doors at 6pm, band starts at 8pm. They will perform two sets.
North Coast Music Project will be giving away one pair of tickets to the October 29th show with Edge of the West at the Grange Hall during the interview tomorrow October 15th with bass player Bill Laymon on KMUN 91.9FM at 1pm on the Crossroads show with Todd Lippold.
This is sure to be a lively and informative interview and an opportunity to grab a pair of free tickets to what should be a sold out show.
Bill Laymon will be holding down the bass line for the band Edge of the West at the White Clover Grange Hall on October 29th at 8pm.
Bill has played with many great bands and musicians over the years and North Coast Music Project is excited to have him perform for us locally.
"One of the signs that you've made it to the major leagues, in whatever field, is the reliable excellence of your mates in the arena. Bill Laymon is a case in point, when the notes are flying thick and fast onstage, you can count on him to be there, paying attention and responding with brightness and wit."
~ Tom Constanten – Grateful Dead
Tickets on sale now at tickettomato.com LIMTED TICKETS!
Presented by the North Coast Music Project – Keeping live music alive on the north Oregon coast