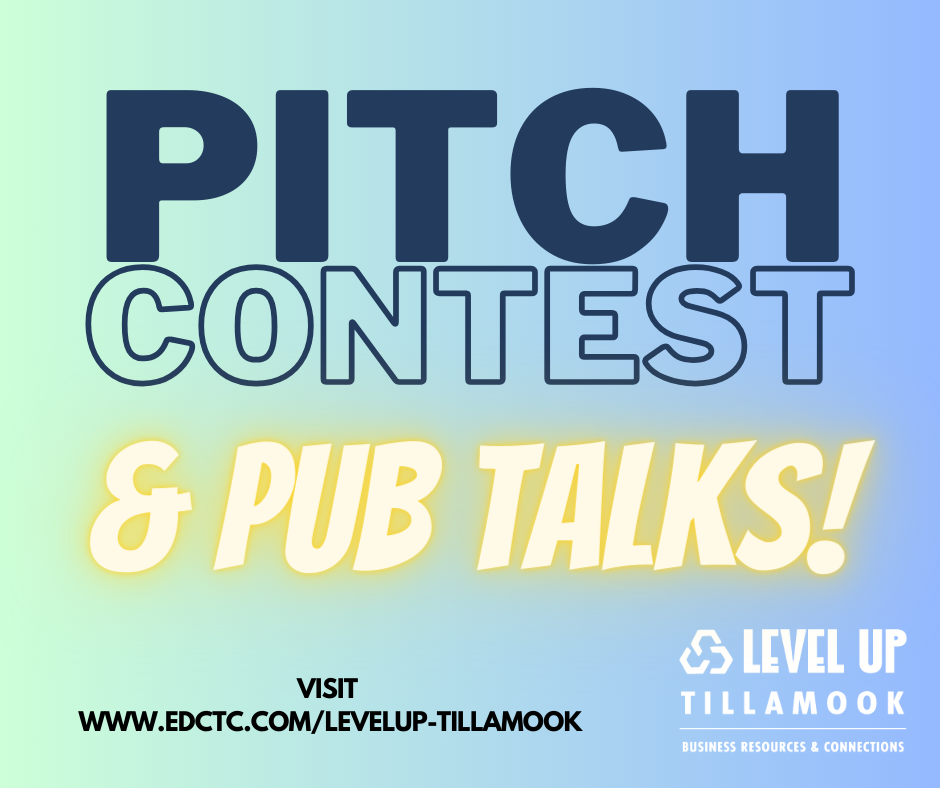 By Justin Aufdermauer, Executive Director, Tillamook Area Chamber of Commerce
Every year in January, the Chamber hosts the annual Banquet and Awards Dinner. It's one of our favorite events all year, because it's an opportunity to celebrate the work that the Chamber does, and also highlight our local business community and reflect on the growth that we've seen.
Each year, we depend on you, the residents of Tillamook County, to make the nominations in each of the four categories. Sometimes after the nominees are announced we get asked why a certain business or project didn't make the cut. The answer is simple; they didn't get nominated.
This was our first year offering the nominations form online to make it easier for people to fill out and submit. It seemed to work quite well, as we received more nominations in each category then we have in years' passed. Again, thank you to everyone who took the time to nominate a person, business or project.
Each nominator was asked to answer four questions about their nominee:
How does the nominee add to the general quality of life in Tillamook County?
What segments of the population does the nominee and their accomplishments benefit?
Do the accomplishments of the nominee establish a continuing, long-range benefit for Tillamook County?
And, does the nominee exhibit future commitments to enhancing the quality of life in Tillamook County?
Now that the nominees are in, our selection committee is tasked with reviewing each application and finding the most qualified in each category – using these four questions as a guideline. The selection committee is comprised of previous award recipients, a local dignitary, and community members; Chamber Board Members and staff have no vote or sway in choosing a winner.
It's never an easy job for the selection committee – especially with so many qualified and exceptional nominees. This year in particular there was an incredible amount of development all over the county with new stores popping up in empty storefronts, remodels, and brand new buildings erected in less than 12 months. And while they didn't all receive a nomination, I hope that everyone reading this can take a moment to appreciate the amount of growth we've seen this last year.
And now for the moment we've all been waiting for … this year's nominees are:
In the category of Business of the Year.
Tillamook Family YMCA
Pacific Restaurant
Roby's Furniture
Werner's Gourmet Meat Snacks
In the category of Small Business of the Year
Yo Time Frozen Yogurt
Visit Tillamook Coast
Local Dog House
Two Hats Ranch
De Garde Brewery
Habitat for Humanity ReStore
In the category of Development Project of the Year
Five Rivers Coffee Roasters
Partners for Rural Innovation Center
The Headlands Coastal Lodge
Netarts Surf Inn
De Garde Brewery
In the category of Citizen of the Year
Derrick Josi
Randy Schild
Kaylan Sisco
Chief Terry Wright
Melissa Carlson-Swanson
Wally & Diane Nelson
Raymond Block – Leaven No Trace
Sue Cudd
Over the next two weeks, I will be using this column to further introduce our nominees and briefly touch on why they were nominated. Also be sure to follow the Chamber's Facebook page to learn more about each person, business and project throughout the next few weeks. And, if you would like an invitation to the Awards Banquet in January, please email info@tillamookchamber.org.