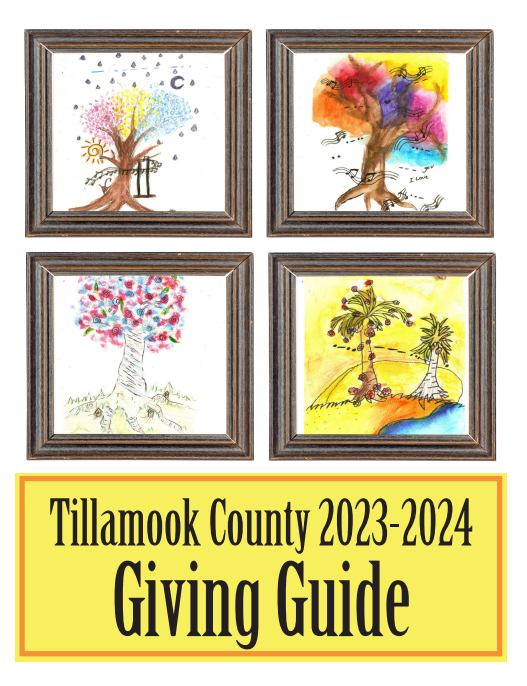 Adopted by the Tillamook County Board of Commissioners in September, 2017, Ordinance 84 is the County's regulation and management tools for Short Term Rentals for the unincorporated areas of the County, ie. property that lies outside any municipality/city. For North County, upcoming Barview/Twin Rocks/Watseco Citizen Advisory Committee (CAC) special meeting on Saturday, November 3, 2018 from 10:00am to Noon at the Lions Club Building located at 268 S Anchor St, Rockaway Beach, will be to discuss the ongoing Tillamook County Short Term Rental Committee's process of examining Tillamook County Ordinance #84.
The Short Term Rental Committee (Nanci Sheeron, Scott Nienkamp, Jim Hailey, Jerry Keene, Nicole Twigg, Pam Zielinski, Aaron Palter, Tim Carpenter, and Gus Meyer) will ultimately make recommendations to the Tillamook County Board of Commissioners for amendments to Ordinance #84 of actions that can take place to help maintain balance between short-term rentals and full-time residencies in the unincorporated areas of Tillamook County. Public input at this meeting is encouraged. All north county residents interested in this process related to short term (vacation) rentals within the unincorporated areas of Tillamook County are encouraged to attend.
The STR Committee has had a series of panels focusing on various issues of concern. The final panel (panel #3) will be Tuesday November 6th from 9 to 11 am at the Port of Tillamook Bay Conference Room, and focuses on Vacation Rentals, Tourism & Economic Sustainability with representatives from Visit Tillamook Coast, Tillamook Chamber, vacation rental agencies, and business owners from small businesses that rely heavily on the tourism industry, Tommy Steiber and a member of the TLT Committee. Each panel member will have 10-15 minutes to talk about their program and the remainder of the time with the panel will be a Q&A session.
The past panels focused on:
Panel 1: Municipalities. Representatives from the City of Seaside, Cannon Beach, Manzanita, Lincoln City and Newport will be present to visit with the committee about their Short Term Rental programs. I am going to ask them to specifically talk about how their STR ordinances have evolved, the challenges presented as a result of allowing short term rentals in their communities, and the positives/negatives short term rentals have had in their communities. Copies of each of these cities Short Term Rental Ordinances are available on the Tillamook County's Community Development web page.
Panel 2: Community, Public Safety & Housing. CAC Chairs, Leonard Brogden, Tillamook County Building Official, a community member from Neahkahnie, Erin Skaar, Sheriff Long (or representative), Fire Chief Oeder, Fire Chief Sherbaugh and Chris Laity will be invited to speak at this panel.
The County's STR Committee will gather this information and make recommendations that Community Development will present to the Tillamook County Board of Commissioners in December. "There are so many moving parts to manage with short term rentals — enforcement, noise, parking, owner information," explained Community Development Director Sarah Absher. "We're not going to be able to please everyone, and this ordinance is a living, breathing process that will continue to be reviewed and evolve as our community decides how this fits and what it looks like. Short-term rentals are part of our landscape and we'll continue to look at the best ways to incorporate them into our public safety and livability," she continued.
For summaries of the past STR Committee meetings and more information about Ordinance 84, go to http://www.co.tillamook.or.us/gov/ComDev/default.htm or to http://www.co.tillamook.or.us/gov/ComDev/ShortTermRental/STR.htm
If you need additional information or would like to provide input on Short Term Rentals, please email to sabhsher@co.tillamook.or.us Sarah Absher, CFM, Director, or call 503-842-3408 any weekday between 8:00 a.m. and 4:00 p.m.