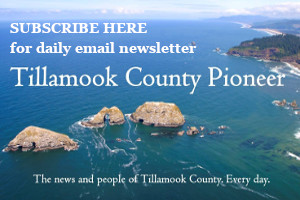 Unfortunately, we're reporting a record-breaking number of COVID-19 cases today. More young people are getting COVID-19, and the virus is spreading widely in our rural and urban communities, fueled by social gatherings and workplace outbreaks.
Our current situation underscores the need for all Oregonians to continue physical distancing, wear face coverings, avoid gathering in groups if possible, limit unnecessary travel, and practice good hand hygiene. And answer the call if you hear from a contact tracer.
We know many of you have been looking forward to getting together with family and friends over the holiday weekend. But we are not in a place to celebrate in the ways we're used to. COVID-19 is still in our communities, and each of us needs to be mindful of the risks our actions pose to our ourselves and others. Thank you for everything you do to help Oregon stay safe and healthy.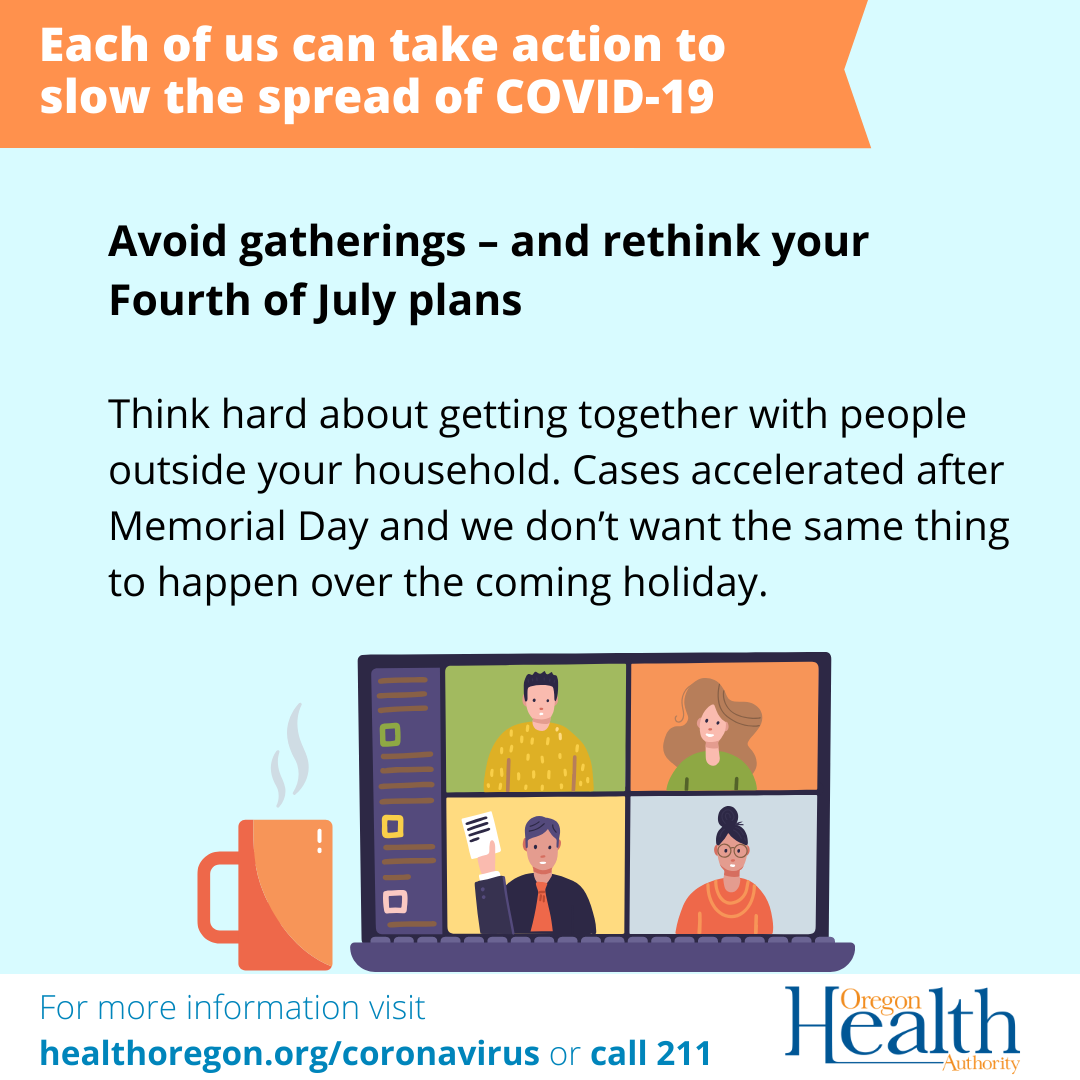 Department of Education seeks feedback on health and safety precautions in child care
Attention, parents: As the situation with COVID-19 continues to evolve in Oregon, the Department of Education's Early Learning Division is gathering input on the health and safety precautions in child care needed to help families feel comfortable during the pandemic.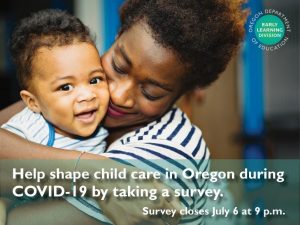 Have your voice heard by taking the survey. The deadline is 9 p.m. July 6.
Department of Justice to host Community Conversations
The Oregon Department of Justice is hosting a series of Community Conversations running July 6-29. The events will cover:
– Your experiences with institutional racism and implicit bias
– Oregon's new hate crime law
– How Oregon DOJ can engage with your community
To sign up for a session, see dates and times and learn up to connect, visit DOJ's website.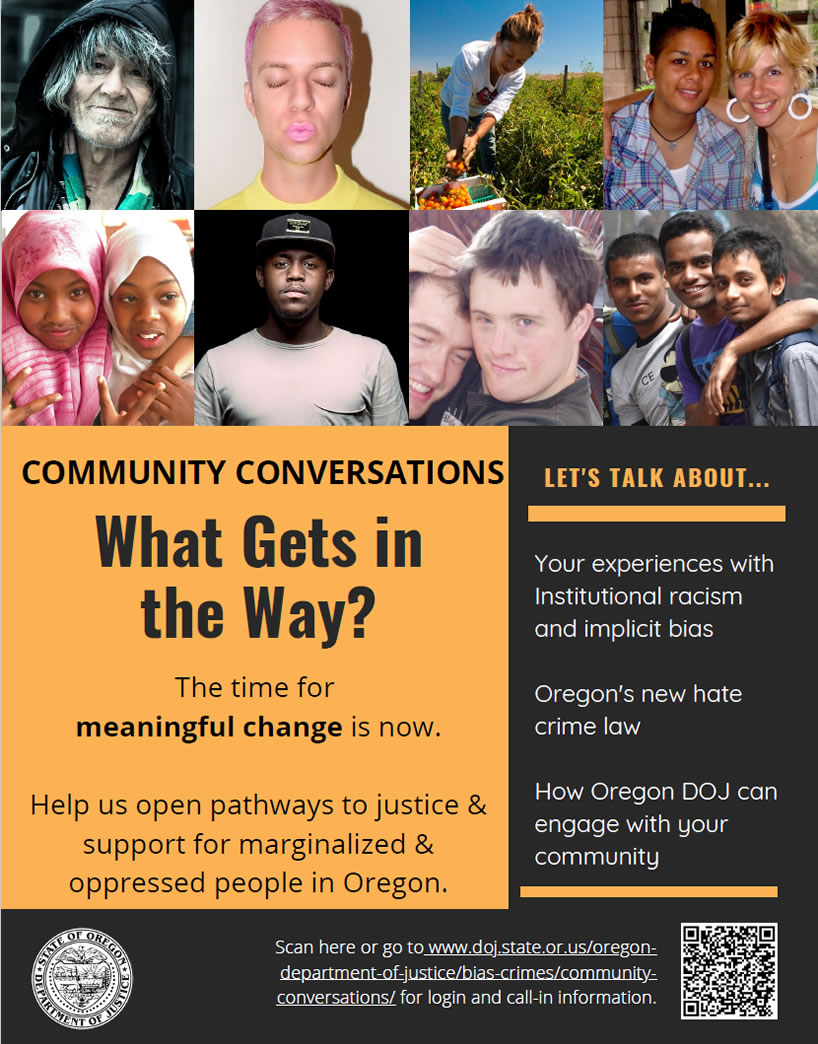 Oregon reports 375 new confirmed and presumptive COVID-19 cases, 1 new death
COVID-19 has claimed one more life in Oregon, raising the state's death toll to 209, the Oregon Health Authority reported Thursday, July 2nd
OHA also reported 375 new confirmed and presumptive cases of COVID-19, bringing the state total to 9,294.
The new cases reported Thursday July 2nd are in the following counties: Clackamas (22), Columbia (1), Crook (1), Deschutes (9), Douglas (2), Jackson (15), Jefferson (8), Josephine (8), Lane (15), Lincoln (3), Linn (3), Malheur (16), Marion (32), Morrow (8), Multnomah (64), Tillamook (1), Umatilla (88), Union (5), Wasco (2), Washington (67), and Yamhill (5).
Today's case count is Oregon's largest single day total since the beginning of the pandemic, following the previous largest on Wednesday.
Oregon has experienced five weeks of case growth and cases are rising faster in our rural communities and in central and eastern Oregon. The largest county case count today was in Umatilla County with 88 new cases attributed to outbreaks and community spread.
Earlier this week, Governor Kate Brown ordered face coverings to be worn in all indoor public places throughout the state. Masks and face coverings, along with maintaining 6 feet of distancing between people, have been shown to contain the spread of COVID-19.
To see more case and county-level data, go to the Oregon Health Authority COVID-19 website: www.healthoregon.org/coronavirus.