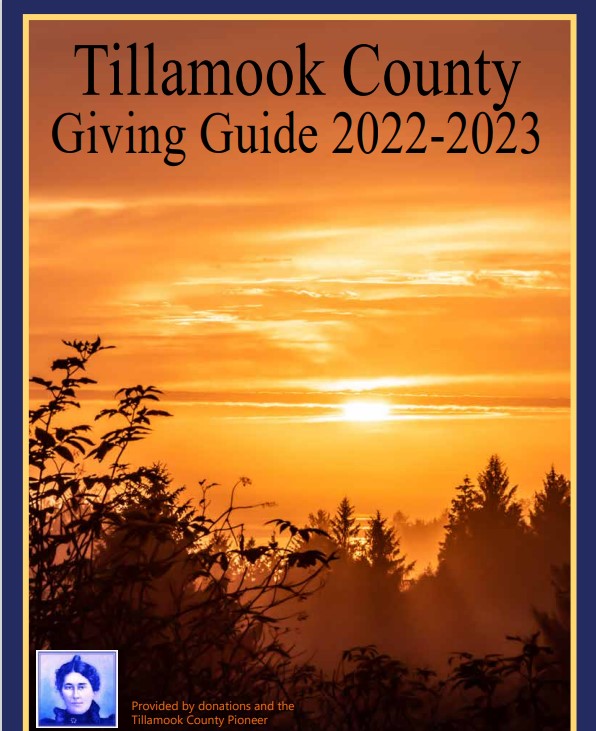 COVID-19 has claimed 6 more lives in Oregon, raising the state's death toll to 44, the Oregon Health Authority reported April 9th. Today, April 10th, Tillamook County Community Health Centers reported the county's fifth positive case; the individual is between the ages of 65-75. The Public Health Department staff is working with the individual who remains under self-isolation at home. Contact investigation is currently ongoing. Community members with health concerns can contact the Health Center's COVID-19 nurse line at 503-842-3940.
Oregon Health Authority also reported 83 new cases of COVID-19 bringing the state total to 1,321. The new COVID-19 cases reported today are in the following counties: Clackamas (6), Columbia (1), Curry (1), Deschutes (5), Jackson (4), Klamath (1), Lane (2), Linn (3), Marion (17), Morrow (2), Multnomah (16), Polk (1), Tillamook (1), Umatilla (3), Washington (16), and Yamhill (4).
A previously reported Wallowa County case was identified as a Washington State resident, reducing the Wallowa County case total and the statewide case count by 1.
Thank you, local public health departments!
It's National Public Health Week, and we want to take a moment to acknowledge the work of Oregon's local public health departments. Every day of the year, state and county public health departments work to promote health in our communities, prevent the spread of disease and foster health by promoting spaces for Oregonians to live, work and play. We offer thanks to county health departments for their commitment to this cause as we face the biggest public health crisis of our time.
We also thank the people of Oregon. Now more than ever, we are all part of the public health response as we honor social or physical distancing measures and keep our neighbors healthy. If you want to join us in recognizing your local public health department, the American Public Health Association has some great shareable graphics to say #ThankYouPublicHealth!
Rapid test machines sent to three rural hospitals in Oregon
Governor Kate Brown announced that Oregon has distributed its first Abbott ID NOW rapid testing instruments to rural Oregon hospitals. The first hospitals to receive the COVID-19 rapid testing instruments are Curry General Hospital in Curry County, Pioneer Memorial Hospital in Morrow County, and Lake District Hospital in Lake County.
The U.S. Department of Health and Human Services (HHS) sent Oregon 15 testing machines, the same number sent to all other states, along with a small supply of testing kits and materials. The testing machines are capable of returning positive or negative test results in minutes. The three hospitals will begin validation testing this week. Rapid testing will not be immediately available to the public.
Oregon has ordered additional test kits for the rapid test machines. The CDC has not made it clear how many or when Oregon will receive these supplies.
Changes to insurance payments and deadlines as a result of COVID-19
To support consumers during this crisis, the Oregon Department of Consumer and Business Services (DCBS) issued a temporary emergency order that requires all insurance companies to:
Institute a grace period for premium payments on all insurance policies issued in the state
Suspend all cancellations and non-renewals for active insurance policies
Extend all deadlines for consumers to report claims and communicate about claims
Provide consumers the ability to make premium payments and report claims while maintaining safe social distancing standards
The order will be in force through April 23. If necessary, the department may extend the duration of this temporary order. If you have questions or concerns about your insurance company or agent, contact DCBS's advocacy team at 888-877-4894 or visit dfr.oregon.gov for more information or to file a complaint.
To see more case and county-level data, Oregon Health updates its website once a day: www.healthoregon.org/coronavirus.