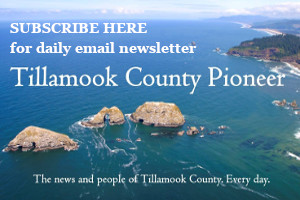 CANNON BEACH COVID-19 VACCINES EVENT
TOMORROW Wednesday September 28 from 4:00 – 7:00 pm
Cannon Beach Community Church, 132 E Washington St, Cannon Beach, OR (Church Just South Of Pig 'N Pancake)
We will have FREE pantry boxes! Just come and take the ones you need, no need to be vaccinated.
• Pediatric vaccines for babies and children from 6 months to 4 years
• First and second dose (5 years on)
• Bivalent (*) Booster Vaccines (5 years on)
WE ARE WAITING FOR YOU! If you need assistance with transportation to the event, or want more information call 503-217-2049.
Sponsored by Consejo Hispano and Oregon Health Authority.
_____________
(*) Bivalent Booster Vaccines: Moderna and Pfizer have developed updated COVID booster vaccines. They're called "bivalents" because they act against the original strain of the coronavirus and against variants of denmicron BA. 4 and BA. 5
Vaccines are free and no ID required. If you don't have your vaccination card they can make you a new one.
For the safety of everyone, please do not attend the event if you have tested positive for a recent COVID test or if you are showing symptoms.