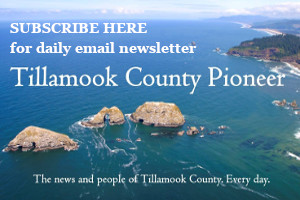 The Oregon Health Authority's COVID-19 Weekly Report, released May 12, 2021, shows a second consecutive week of declining cases and hospitalizations.
OHA reported 4,896 new daily cases of COVID-19 during the week of Monday, May 3 through Sunday, May 9. That represents a 12% decline from the previous week and marks the second consecutive week of lower weekly cases.
New COVID-19 related hospitalizations also declined from 272 to 245.
There were 31 reported COVID-19 related deaths, nearly doubling the previous week's total.
There were 111,121 tests for COVID-19 for the week of May 2 through May 8. The percentage of positive tests was 6.1%.
People 70 years of age and older have accounted for 39% of COVID-19 related hospitalizations and 75% of COVID-19 related deaths.
Today's COVID-19 Weekly Outbreak Report shows 42 active COVID-19 outbreaks in senior living communities and congregate living settings, with three or more confirmed cases and one or more COVID-19 related deaths.
https://lnks.gd/l/eyJhbGciOiJIUzI1NiJ9.eyJidWxsZXRpbl9saW5rX2lkIjoxMDIsInVyaSI6ImJwMjpjbGljayIsImJ1bGxldGluX2lkIjoiMjAyMTA1MTIuNDAzODY1NzEiLCJ1cmwiOiJodHRwczovL3d3dy5vcmVnb24uZ292L29oYS9jb3ZpZDE5L0RvY3VtZW50cy9EYXRhUmVwb3J0cy9DT1ZJRC0xOS1XZWVrbHktUmVwb3J0LTIwMjEtNS0xMi1GSU5BTC5wZGY_dXRtX21lZGl1bT1lbWFpbCZ1dG1fc291cmNlPWdvdmRlbGl2ZXJ5In0.yvNGNtiCS70aHfPK2SX4b4pIgooT57dcQKBmko60sMo/s/868820033/br/106295082533-l