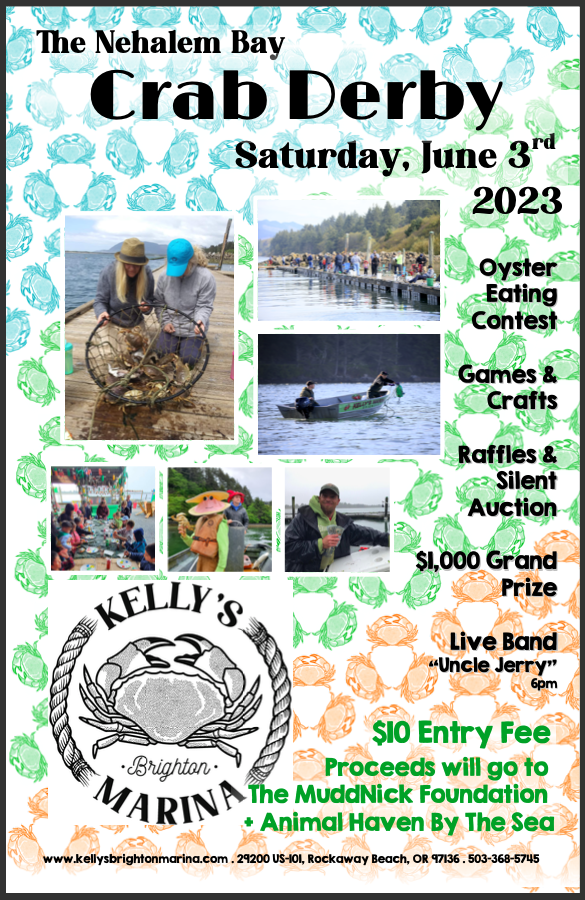 By Representative David Gomberg, House District 10
email: Rep.DavidGomberg@oregonlegislature.gov
COVID news from the Coast has been troubling for the past few days.
While Tillamook County remains constant at 6 confirmed cases, Lincoln County has experienced dramatic changes. Ten days ago we had nine cases. The current count is 157. Some serious cases have been hospitalized and at least one recent case is not connected to an outbreak and came from community contacts. (Due to state website updating procedures, the OHA website may not match our local case reporting and could show fewer cases.)
The sharp increase in COVID cases may seem worrisome, intimidating, and quite frankly, a little scary. I would say there is cause for concern, but not for alarm. Concern dictates that we continue to exercise caution, courtesy, and common sense. Maintain social distancing, minimize contact if you are vulnerable, and wear a mask in public places. Of note, 95% of the new cases identified through testing have not shown any symptoms. They have been asked to self-quarantine. I continue to have confidence in our local health department and health care providers.
Public Health is in the process of doing extensive contact tracing for all confirmed cases. Due to the large increase in positive cases over the last few days, it may take a few days to complete the investigation.
If you get a call from a contact tracer, please answer their call or return the message. This investigation will help us keep our families and communities safe. Local public and tribal health authorities will never ask for your social security number, credit card number, bank account or billing information, or immigration status.
Contact your doctor if you develop symptoms. If you need a physician, contact Samaritan or the Lincoln Community Health Center:
Samaritan Health Services: Current Patients: 855-543-2780 / New Patients: 541-768-7080
Lincoln Community Health Center: New or current patients: 541-265-4947
For more information on contact tracing, please visit https://www.co.lincoln.or.us/hhs/page/contact-tracing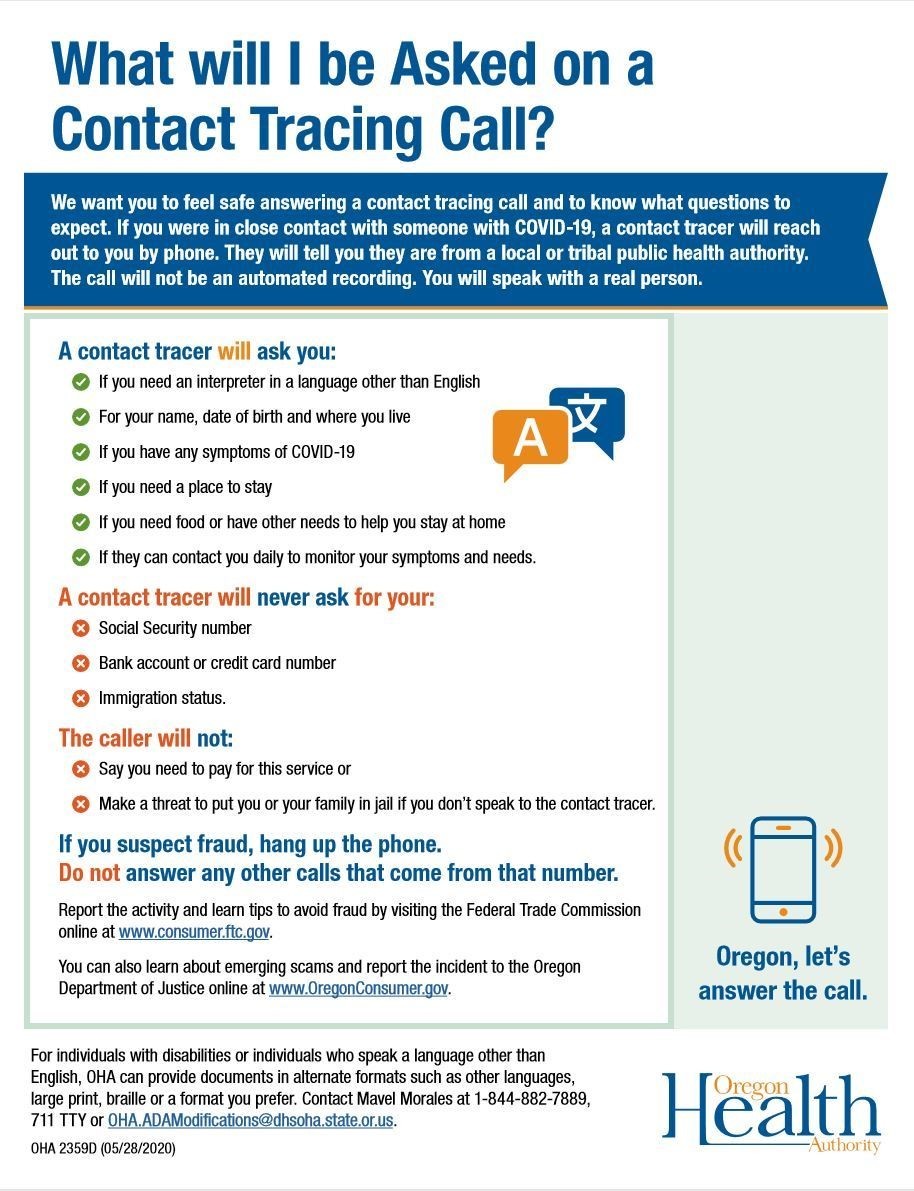 I want you to know that coastal legislators, Republicans and Democrats together, are working to protect your health, your livelihood, and your livability.
Last Friday, the legislative Emergency Board met again, this time to allocate about $250 million in Federal CARES Act dollars to support renters, families with young children, individuals in crisis, and workers in need. That included:
$75 million for rental assistance, affordable housing and mortgage payment assistance.
$15 million to individuals having difficulty paying their utilities.
$4 million to support survivors of domestic violence.
$25 million to bolster behavioral health for Oregonians.
$50 million in hospital grants
$30 million for child care providers
$20 million to support broadband connections for schools, healthcare providers, and businesses.
These are necessary investments in immediate needs. But I probably ruffled a few feathers when I said on the record that rent and utility support might not be necessary if the Employment Department had been more successful disbursing payments to so many Oregonians waiting for benefits they have earned.
I am hopeful that new leadership at the Department will take needed steps to communicate more clearly, reduce phone waiting times, and clear the backlog of claimants waiting for checks. I have heard from too many – far too many – constituents who have not seen payments for two months or longer. If you continue to have problems getting benefits, please email my office.
I remain troubled that our coastal unemployment rate is the highest in Oregon and now exceeds 25%. As a small business owner, I know that if you don't make money in June, July, and August, you close in September and do not re-open. Our state economist has confirmed that business failures are our largest long-term problem.
We are dependent on an influx of visitors to succeed. But as people come here from other parts of Oregon and other states, they also bring the possibility of infection with them. Our greatest need is also our greatest threat.
Statewide funding strategies have proposed disbursing money based on local population. But a simple per capita model does not work here. Newport has 10,000 residents, but must provide infrastructure, public safety, and business support for 50,000 visitors each summer. We must also take health precautions for that larger population if we are to avoid health consequences.
I've argued that a population based plan would send a disproportionate amount of money to Portland when the coast is suffering a disproportionate amount of economic pain.
Our non-tourism industries like farming, fisheries and dairy are heavily dependent on perishable commodities. Unsold milk is thrown away. Frozen crab is less valuable than fresh. Unsold fish is frozen and stored, increasing inventory and reducing prices next season.
To address our unique economy, I have authored a plan to support local businesses and jobs, reimburse COVID expenses, and better fund our Small Business Development Centers. Legislators of both parties from Astoria to Brookings are fully supportive That plan is now being reviewed by legislative leadership. We're working hard for a positive result.
Stay safe, stay healthy, stay vigilant. And I promise you I'll stay engaged.