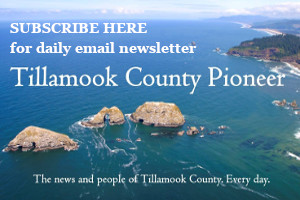 According to OHA's Weekly Testing Summary, 38,179 COVID-19 test results were reported last week, of which 4.8 percent were positive. This represents the first weekly decline in percent positivity since it began increasing in late May.
Unfortunately, OHA continues to receive widespread reports of extended turnaround time from commercial laboratories; in some cases, results are being reported up to two weeks after specimen collection. Supply shortages due to supply chain issues continue to be of concern, and OHA is closely monitoring the situation.
Food resources available
If you need help providing food for yourself and your family, help is available. The site needfood.oregon.gov provides information about meals available at schools and food pantries, applying for SNAP benefits, and how to access Meals on Wheels.
Talking about safety and boundaries when you're dating during COVID-19
Managing risk during a pandemic is a delicate dance. It can be hard to tell friends and family that you can't see them. It might feel awkward to set safety expectations ahead of get-togethers. Dating during COVID-19 can be even more complicated. Here are some conversation-starters to help set boundaries during these discussions.
Trying to navigate dating during coronavirus has been challenging. I care about you and want to see you, but I want to make sure that we are on the same page about how we keep each other healthy and safe right now.
I like and want to spend time with you. Let's talk about who we spend time with and the places we visit, so that we can decide if you want to risk seeing each other in person.
Navigating dating during COVID has been challenging for me. For that reason, I would prefer that we continue to get to know each other over video chat until it is safer to meet in public again.
Oregon reports 340 new confirmed and presumptive COVID-19 cases, 0 new deaths
The state's death toll from COVID-19 is unchanged from yesterday and remains at 289, the Oregon Health Authority reported Monday July 27th.
OHA also reported 340 new confirmed and presumptive cases of COVID-19 , bringing the state total to 17,088.
The new cases are in the following counties: Benton (2), Clackamas (7), Columbia (1), Coos (1), Crook (1), Deschutes (11), Douglas (1), Harney (1), Hood River (1), Jackson (11), Jefferson (9), Lane (8), Lincoln (1), Malheur (8), Marion (26), Morrow (4), Multnomah (119), Polk (9), Umatilla (47), Wasco (1), Washington (61), and Yamhill (9).