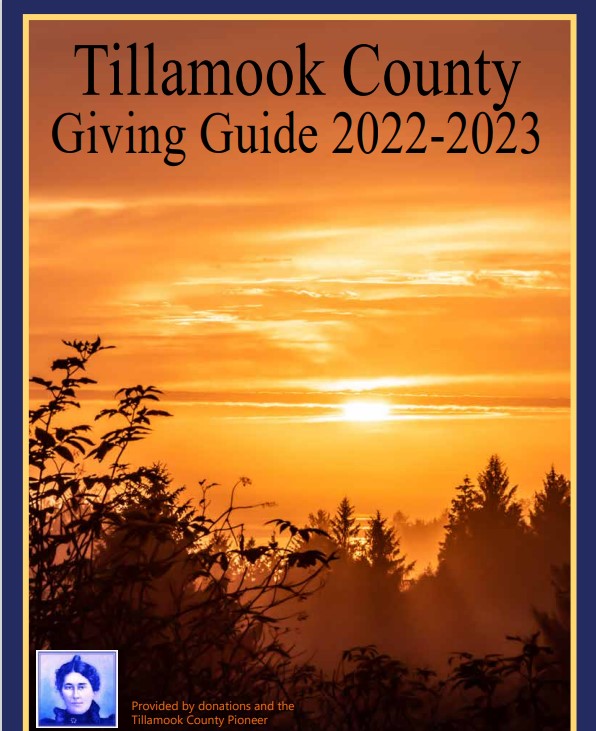 By Dan Haag
Pablo Picasso noted that "every now and then one paints a picture that seems to have opened a door and serves as a stepping stone to other things."

That sentiment could apply to Manzanita's Hoffman Center For The Arts' 3rd Annual Word & Image Art Event, a creative collaboration between a wide variety of writers and artists.
The project – which kicked off with a call for submissions in the spring – will culminate at a reception and presentation of the collaborative efforts on Saturday, August 26 at 7 pm.
Participants were selected via a blind submission process, with judging by a group of past Word & Image participants as well as participants in Manzanita Writers' weekly Writers' Lounge.
Judges for writing included Bob Balmer, Kathryn Stock and Phyllis Mannan and judges for art included Karen Gale, Cathi Howell and J. Scott Wilson.
The project began in 2015 as a spin-off of the Hoffman Center's weekly Writer's Lounge.
Held every Tuesday, the Writer's Lounge invites writers to create short pieces in response to various prompts, whether they are a phrase, an image or an object.
"One day we were talking about writers responding to objects and we thought how cool would it be to flip-flop that," says Emily Ransdell, co-organizer of the event.
Ransdell, a prolific poet, handles the writer's side of Word & Image. Painter and photographer Deborah DeWit, whose work can be found in Whitebird Gallery in Cannon Beach, initially handled organizing the artists.
DeWit has stepped down this year with Andy Barker taking over her role.
The basis for the project boils down to the Greek word "ekphrastic," defined as an often dramatic, verbal description of a visual work of art.
"It is a time-honored writing tradition," Ransdell says, pointing to "Ode to a Grecian Urn" by John Keats as a prime example.
The idea proved to be a hit and the inaugural show in 2015 saw 15 pairings.
In 2016, organizers tried to pare it down to 10 pairings of one writer and one artist to ensure everyone was equally represented but ended up with 12.

Organizers stuck with 12 parings again in 2017.
Entries are done via a blind submission process and writers and artists paired in the spring have since been busy blending their efforts for the upcoming show.
Unlike a more typical themed show, the concept of response art and writing enables each participant to both showcase their own personal style and to connect with others through interpreting one another's work.
The show puts no restrictions on what type of artists can participate, and Ransdell says the mediums run the gamut from painters, to dimensional paper design, to sculptors.
Each pairing is random; Ransdell says the names are literally drawn from a hat. After that, the sky's the limit in terms of the creative process.
The only caveat is that each participant must have some connection to the coast.
Next, the artist was given their writer's three pieces, and the writer was given their artist's three images.
The artist chooses one of their writer's pieces and creates a new art piece inspired by that writing, while the writer selects one of their artist's images and writes something original in response.
"Some of them choose to meet up and discuss their projects, others don't meet at all," she says. "We call it 'silent collaboration.'"
Ransdell recalls her submission in 2015 where she was paired with a painting created by DeWit of blackbirds in low grass.
At first nervous, Ransdell says the more she worked on it, the more eager she was to share it with others.
"It's the excitement of an artist having their work interpreted by someone else," she says, adding that it also helps both writer and artist experience other mediums and stretch a bit.
At the reception event, the artists and writers will unveil their work: the writer will read his or her work while an image of the artists' creation is projected onto a screen.
The artist, in turn, will speak about their work.
"We are so impressed by the level of work," Ransdell says.
As the event draws closer, Ransdell says that she feels this event will continue to grow and inspire.
"There's some kind of magic that happens with this," she says. "The stuff ends up working so well together, you couldn't plan it any better."
For those who cannot attend the launch evening, Hoffman Center for the Arts Gallery will be open every Friday and Saturday, from 3 to 5pm, to view the broadsides. The gallery show will run through the end of September.
For more information on Word & Image or the weekly Writer's Lounge, visit www.hoffmanblog.org