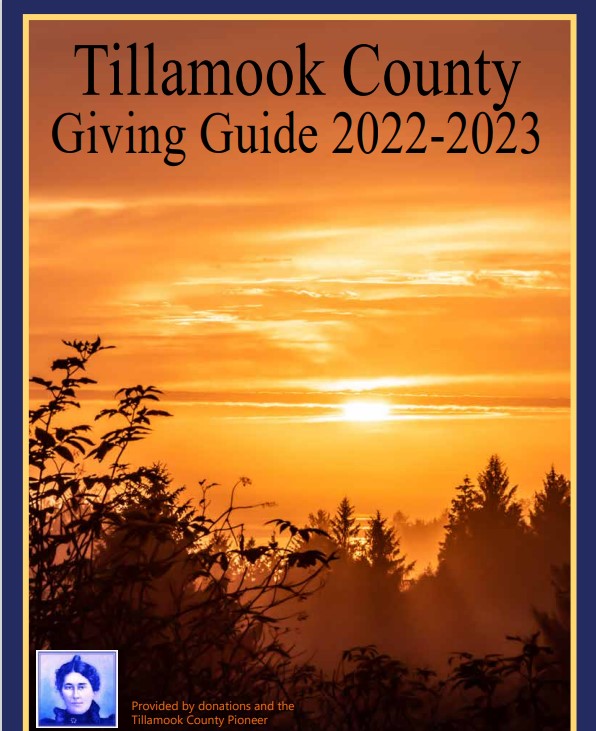 By Laura Swanson
The sensationalistic headline flying around social media is a misrepresentation of the situation in Manzanita and in fact, throughout the county. The reporter – NOT affiliated with Tillamook County Pioneer – concerned about recent burglaries and shoplifting in Manzanita, asked this publication if we would be interested in the "story."
In fact, the Pioneer had started an investigation in 2019 into the public perception that "crime was on the rise" in Tillamook County. This person interviewed several Manzanita business owners that had experienced recent thefts; then after receiving information forwarded by this editor from the Manzanita Chief of Police, he repeatedly called and insisted on meeting with the Chief – there was no more to the story, and the police chief denied the request for an interview, as he had provided details and there is no "crime wave." No one is "keeping mum" or hiding anything. There have been some recent incidences which unfortunately are relatively normal. "We wish crime didn't exist here," commented the Tillamook County Sheriff's spokesman Paul Fournier. "It does, but Tillamook County is safe, and there are proactive things community members and visitors can do to reduce it."
The numbers show that thefts/burglaries/stolen vehicle cases are about the same as in years past. From Manzanita Chief of Police Erik Harth, "The 'shoplifting' thefts occur every year, mostly during the busier summer months. More business owners now utilize camera systems, which allows them to confirm the thefts occurred and identifies a suspect. Some post images on social media, which is why it may seem that more thefts are occurring." And posting on social media can also help lead to an identification of the shoplifter(s).
By the numbers – from Manzanita – Burglary/Theft/Unauthorized Entry Motor Vehicle/Unauthorized Use of Motor Vehicle
2018 Burglary(3) Theft (21) UEMV(2) UUMV(2)
2019 Burglary (1) Theft(10) UEMV(0) UUMV(0)
2020 Burglary (6) Theft(10) UEMV(3) UUMV(0)
2021 Burglary(2) Theft(13) UEMV(1) UUMV(1)
Social media gives the perception that there's more crime because we hear more about it, sometimes soon after it occurs, which does help law enforcement to apprehend suspects. When multiple crimes occur in close succession or it's your friend/family/neighbor, there's of course greater impact.
"Manzanita businesses have done a wonderful job leveraging our incredibly engaged and active community to help solve these crimes," commented Mayor Mike Scott.
The REAL STORY is that Tillamook County is a tourist destination, with our population increasing exponentially during certain times of the year, which makes our communities and particular places a target rich environment for thefts. Parks, parking lots, trailheads are mentioned most often in the incident reports – Oswald West to Munson Creek Falls, Hwy. 6 trailheads and Oceanside beach parking lots. In fact, there have been burglaries/stolen vehicles/shoplifting thefts throughout the county – from Wheeler to Pacific City. This is not just happening in Manzanita. Back to the "crime wave", according to Tillamook County Sheriff Sergeant Jason Hopkins who investigates these crimes and reviewed the numbers for the Pioneer, "Honestly, the numbers look about the same as last year."
Here are the TCSO total cases numbers:
2017: 1042 total criminal cases
2018: 1404
2019: 1431
2020: 1576
2021 (to date – 8/4/21): 838
(Just doing an average – 2021 is actually trending to be LOWER than 2020 using average as 130 cases month for the next five months – would be a total of 1,488 cases. The numbers tell the story.)
There is no crime wave in Tillamook County or in Manzanita.
So do the police reports – Items left in vehicles, unlocked vehicles and homes. There are things we can do to reduce crime in our communities.
Please don't leave your car unlocked with valuables inside. Even a locked vehicle with valuables visible could make your vehicle a target. Especially don't leave your keys inside your unlocked car, this makes the job of the criminals much easier.
Manzanita Chief Harth added, "This is a small community, but we do have criminals who live in the area and also travel through the area looking for things to steal. I encourage the use of camera systems and also the reporting of any crime no matter how small. If we don't get it reported to us, we can't investigate or track crimes that may be happening."
When there is a concentrated community watch effort, and the word will get out to the criminals, if we are proactive about awareness, cameras, reporting suspicious situations and most importantly, securing your home and your vehicle. If we eliminate or reduce the opportunities and the criminals know that we are watching and aware, they will find other places where it's easy. Don't make it easy for the criminals and we will see a reduction in the crimes.