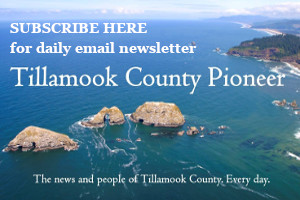 Come Solve the Crime! Investigate who stole the cookies from the cookie jar. Learn to use forensic evidence to solve the crime and discover the science behind the methods.
This program is for Youth in grades 4- 6. It will take place at the OSU Extension Service Meeting Room at 4506 Third Street, Tillamook. Transportation from public schools in District 9 can be arranged by parent. The program will run Wednesdays, 3:30 -5:00 p.m. October 4th to November 8th, 2017.
The program is $50.00 and includes enrollment for the 2017/2018 4-H year. Pre- registration is required. Class size is limited so register early. Register online at http://bit.ly/Tillamook4-H.
Contact us at 503-842 3433, or our website at http://extension.oregonstate.edu/tillamook for more information.
Oregon State University Extension Service offers educational programs, activities, and materials without discrimination based on age, color, disability, gender identity or expression, marital status, national origin, race, religion, sex, sexual orientation, or veteran's status. Oregon State University Extension Service is an Equal Opportunity Employer.
If you have a disability that requires special considerations in order for you to attend this event contact the OSU Extension Service in Tillamook at 503.842.3433.