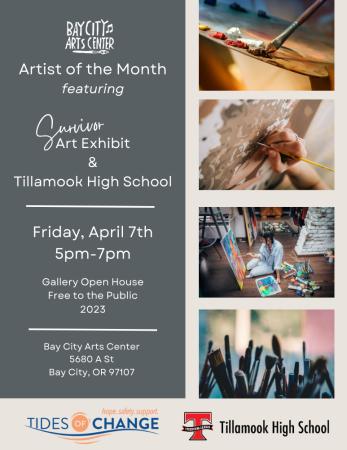 As we reflect on all that has transpired in 2020, Christina Burke, Curator of Native American Art for the Philbrook Museum of Art, will present a timely talk and slideshow. Burke will share her research on pictographs and other records of significant events in Lakota history, from outbreaks of
infectious diseases like smallpox, measles and TB to such environmental events as intensely cold winters (during which birds fell frozen from the sky) to meteor showers (in particular the Leonid meteor shower of Nov. 11-12, 1833) and even wildfires.
The event is free to the public, November 23rd at 4 pm. Registration is required. Sign up at sitkacenter.org/events to receive a zoom link or watch on Facebook Live.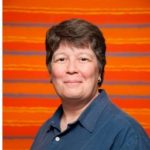 About Christina Burke
Christina Burke is a museum curator who focuses on Native American artistic traditions and their contemporary expressions. For more than 30 years she has worked at institutions from the Smithsonian in Washington, DC to Red Cloud Indian School on the Pine Ridge Reservation in South Dakota on various collaborative projects with Indigenous people from developing
Native language curriculum materials to museum collections research and exhibition development.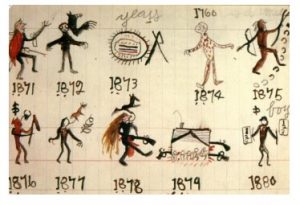 One of her long-term research projects is an ongoing study of Lakota tribal histories, known as "winter counts," that recorded significant events for Native communities from the early 18th century to the early 20th century. Such events included new ceremonies, intertribal interactions
(both warfare and peace treaties), and unusual environmental phenomena like prairie fires, extreme
winters, and even meteor showers. Her presentation will provide examples of historical ecological
occurrences as recorded by Lakota people and explore how many contemporary Indigenous artists
are expressing concern for our environment today.

About the Sitka Center for Art and Ecology
Through workshops, residencies and events the Sitka Center provides time and space for placebased reflection, inquiry and creation at the intersection of art and ecology. A 501(c)(3) nonprofit
located on Cascade Head in the Salmon River estuary north of Lincoln City, Sitka offers a place
where visual artists, writers, natural scientists, musicians and interdisciplinary creatives of all abilities
and backgrounds come to nourish their curiosity and creativity. 2020 marks Sitka's 50th year of offering art- and nature-inspired workshops, residencies and public events on the Oregon Coast.
For more details visit www.sitkacenter.org. 541-994-5485 Sitka Center for Art and Ecology, 56605 Sitka Drive, Otis, OR 97368.