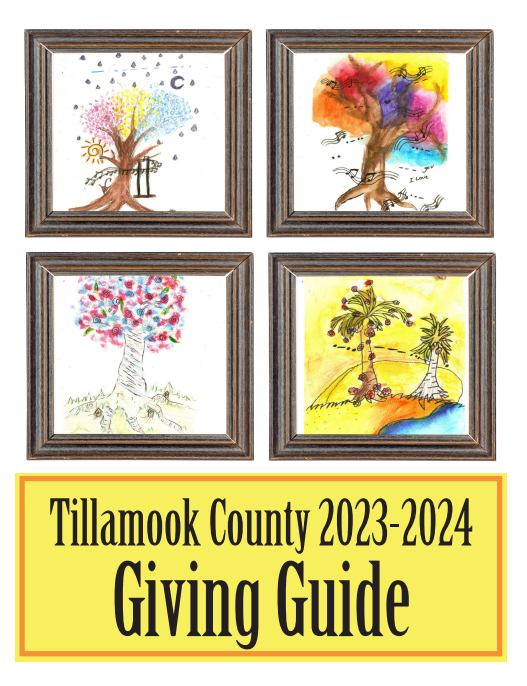 By Gordon McCraw, Tillamook County Emergency Manager
Monday, November 22, 2021, 3:00pm
Weather
Another chilly start this morning and now the clouds are moving in ahead of a strengthening front to bring some rain this afternoon. The winds will remain light today, the high near 51. The front will push through later this evening, then we could see a thunderstorm or two, especially over the coast water thru tomorrow morning when an upper level trough moves through.
So, showers with possible thunderstorms Tuesday morning then the showers taper off in the afternoon and evening as high pressure starts to build in. Winds tomorrow becoming westerly 5-10, the high near 49. We dry out under the ridge tomorrow night, light east winds, lows near 39.
The ridge shifts eastward Wednesday ahead of a warm front that bring in some rain starting later Wednesday night. Unfortunately means Thanksgiving Day looks wet with rain likely by the afternoon thru Friday. Thursday's high near 56, lows near 48.
Friday on we are stuck under a southwesterly flow that provides a road for more systems to ride in on, giving us an enhanced chance of rain Friday, the high near 56, easing some Friday night into Saturday morning then another disturbance brings more rain Saturday night into Sunday, highs near 59, lows near 48.
FREE PARKING AT STATE PARKS ON NOV 26
Oregon Parks and Recreation Department (OPRD) invites Oregonians to head outside for some fresh air the day after Thanksgiving, Nov. 26. Popularly known as "Green Friday," the day after Thanksgiving has become an OPRD tradition of sorts in recent years, partnering with businesses such as REI and encouraging Oregonians to get outdoors during the holiday season.
OPRD will waive day-use parking fees that day in the 25 state parks that charge a parking fee.
OPRD Director Lisa Sumption called it "an important acknowledgement that going for a walk or just being outdoors can relieve stress in a way that nothing else can.
"The outdoors provides everyone a place to escape pandemic and holiday stress," she continued. "We are proud to partner with REI to promote this tradition, and offer Oregonians an alternative to the busiest shopping day of the year."
The parking waiver applies from open to close Nov. 26 at the 25 parks that charge a $5 daily parking fee. A list of parks that require day-use parking permits is available at stateparks.oregon.gov.