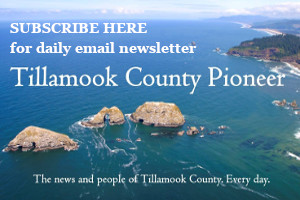 Dear Senator Weber:
The House has "hundreds" of bills waiting for Senate consideration.
Four bills of particular importance to District 16 are:
1. Infrastructure funding to repair our deteriorating docks that provide $100 million for Clatsop County from seafood processing operations.
2. Education funding of $10.2 billion to stabilize K-12 funding targeting rural school districts and $140 million for early literacy.
3. SB 2218: Protecting drinking water, securing drought relief (federal match is 4:1).
4. HB 2903: Protecting the community and ecological benefits of the marine reserves.
Media reports that you and your ten truant colleagues will return on June 25, the last day of the session. One day is not enough to debate the Appropriations bill to fund the above.
It is time to declare that for you and District 16, the Walkout is over. Be the first senator to return and complete the quorum so governing can go forward. We only need one more senator. Be her.
A pundit explained that you have no incentive to return to the Senate floor. Because of Measure 113, your senatorial career is over. I disagree. If it were over, you would have resigned already.
But you did not. You know the work is not done. You have another term, likely with another Democratic majority, to serve. It is time to start building, and stop burning, bridges.
I hope your decisions are not made in resignation, fear, or defiance. Your constituents need you to be the engaged, fearless influencer you once were.
Respectfully,
Monica Kirk
Depoe Bay