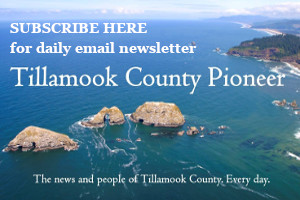 News Release from
Oregon State Police
Posted on FlashAlert:

February 1st, 2017

3:37 PM
On
January 30
, 2017 at approximately 2:15 PM, Oregon State Police was notified of a medical call at the Nehalem Bay State Park. The medical call came in as CPR was being performed on a female. The female was pronounced deceased at the scene. She was later identified as Patricia Abbott (age 46 from Nehalem).
The preliminary investigation revealed Abbott was a transient and was walking with her boyfriend, Shawn Schmock (age 50 from Lincoln City) in the state park near their camp when she experienced a medical condition. Abbott contacted another friend, Steve Moore (age 55 from Nehalem) and asked for assistance. Moore responded to the location to find Schmock performing CPR on Abbott. Medics were called to the location when both Schmock and Moore left the scene.
Both Schmock and Moore were located at Moore's residence in Nehalem. A parole violation warrant (original charge Sex Abuse) was located for Schmock and he was taken into custody and lodged at the Tillamook County Jail. Schmock and Moore cooperated with the investigation.
The Tillamook County Major Crime Team, Tillamook County Sheriff's Office, Manzanita Police Department, Nehalem Fire and Rescue, Tillamook County District Attorney's Office, and the State Police Medical Examiner's Office assisted Oregon State Police.