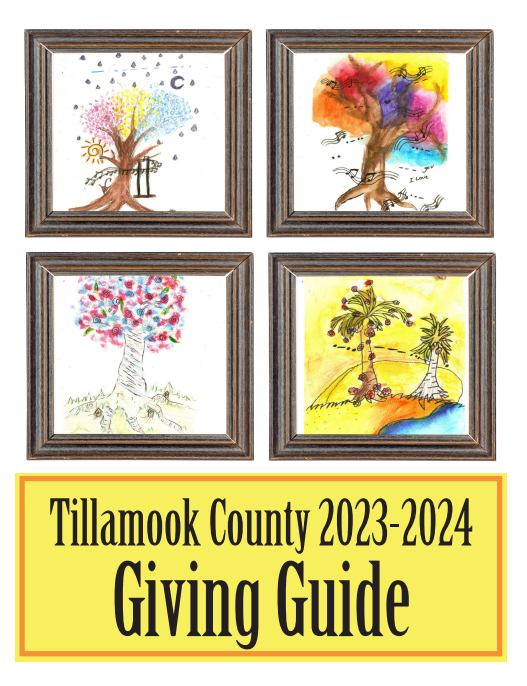 By Cara Mico
Deb Simmons is the only candidate running for Mayor of Manzanita, I spoke with her to discuss her goals and vision for the City. She was recently asked by an anonymous city leader to conduct research about the issues around short-term rentals in Manzanita. From her discussions with residents she found that often short-term rentals tear livability apart and she questions the enforcement of the standing policy.
"One of my main goals in taking on this major challenge of being mayor is to put a priority on bringing people together. Certainly, in regard to major city expenditures, citizens should be heard," she said.
One of the most important things she stressed in our conversation was the need for the city to listen to the residents and expressed a desire for in person meetings at the Pine Grove.
She also spoke at length about livability and the impact short term rentals have on quality of life.
"Is that a real cap, 17%?" She asked, "I can walk down the street and 10 of 12 of the houses are short-term rentals, when you're near the ocean about half of houses are short-term rentals. It means that you don't have anyone to go to when people double park in front of your driveway."
She made it clear that she understands STR's aren't going anywhere, "the city relies on short-term rental money, it's like an insurance coupon, it comes in regularly and makes up a large part of our general fund."
Ms. Simmons also expressed concern about the lack of citizen input into the city planning process.
"We need a 10-year vision that includes short-term rentals, and while STRs are not the core of the problem, we have to go back and look at the revenue and administrative fees in the budget."
Ms. Simmons has spent a good deal of time looking at the budget and feels that it's incomplete and doesn't address major concerns such as the controversy regarding water department funds used for the general fund, an emergency water treatment plant not currently in use, and a hole around where the city will get water during an emergency.
In her own discussions with residents she felt there wasn't a consensus around a new city hall in light of these other issues, "if we have all of these issues is that really a priority? Most of the people I spoke to said no. Of course we need a new city hall but what can we afford? Do we have $5 million dollars for a new city hall? I don't want to be saddled with a 30 year loan."
Ms. Simmons has already developed an advisory board to help her better understand these and other issues, such as workforce housing.
"My plan is to pull together ideas. I want to also better understand zoning," she's also looking at accessory dwelling units as a potential solution for workforce housing.
One of her proposed ideas, still in its incubation stage, is to potentially discourage excessive parking at STRs by requiring additional fees for more than two cars, she also mentioned the tram in Pacific City that shuttles people from their rentals to the beach.
"STRs are part of the vision and budget, with a busy summer day made up of 40% tourists, 14% residents, and the rest second homeowners, we're not going to capture that sleeping little town feel again," but she would like to see the city become more pedestrian oriented.
She added later via email, "I recognize the new STR committee is just coming together and finalizing their mission statement. It looks like they will have a wide mandate this time to explore the core issues, something the last STR committee was not allowed to do."
Ms. Simmons also wanted to clarify that she wants to listen to people and be transparent, "I certainly don't want to sound like I plan to come into office and push 'my plan.' However, the last committee spent 2 years, and this one has been given 3 years. I don't think the city can wait that long."
She will be holding a limited seating meet and greet on Thursday, September 15, from 4-5:30 pm. The venue has limited capacity, so please RSVP to Mzelections2022@gmail.com if you are interested in attending. We'll be posting highlights from that event if you aren't able to attend.