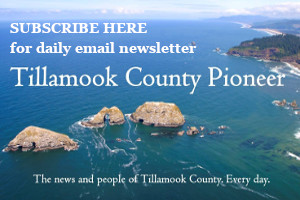 Newport, Oregon — Dive in to a world of fun at Oregon Coast Aquarium's (OCAq) World Ocean Day celebration, taking place June 3, 2023.
World Ocean Day highlights the importance of the ocean and the life it sustains. The celebration will feature ocean-themed activities for all ages, including interactive guest displays, raffles, ambassador animal presentations, and a shark dissection.
"We all rely on the ocean, and this event is a great way for our coastal communities to come together and celebrate," said Jeff Harms, Education Manager at OCAq. "We invite new visitors and long-time members to join the fun."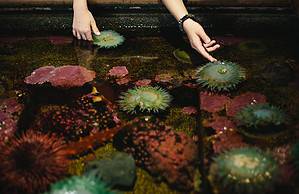 The event coincides with OCAq's Member Appreciation Days, taking place June 2—4. In addition to World Ocean Day activities, members can enjoy a 20 percent discount on gift store purchases, extra raffle opportunities, and access to a members-only lounge featuring snacks and beverages, a children's activity table, and presentations from animal care staff.
Throughout Member Appreciation Days, one extra guest may attend per membership, regardless of membership level, at no extra cost. Visitors are able to participate in Member Appreciation Days immediately upon purchasing or renewing an OCAq membership.
For more information or to purchase tickets in advance, visit aquarium.org or call 541-867-3474.

About Oregon Coast Aquarium
Since opening in 1992, the Oregon Coast Aquarium has been a premier attraction on Oregon's central coast and an enduring advocate for the health of our ocean. For over three decades this 501(c)3 non-profit organization has supported marine wildlife and fostered environmental stewardship through its education programs, community partnerships, and rehabilitation efforts. Accredited by the Association of Zoos & Aquariums, the Oregon Coast Aquarium is consistently ranked as one of the top 10 aquariums in the U.S., providing visitors with opportunities to connect with 15,000 animals spanning 300 different species. The Oregon Coast Aquarium is located at 2820 S.E. Ferry Slip Rd., Newport, OR. aquarium.org, 541-867-3474.
Follow us on Facebook or Twitter for the latest updates.