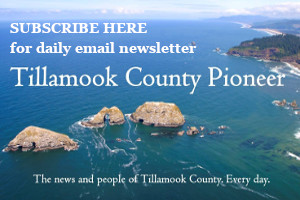 On March 9, 2021 at 10:18 am, Deputies Greiner and Berger responded to a reported capsized boat in the Pacific Ocean near Cape Kiwanda.
Despite being cautioned by fellow dory fishermen due to adverse conditions, a commercial fisherman launched his 21 foot wooden dory boat into the surf to retrieve his crab gear.
According to Marine Deputy Dennis Greiner's investigation and interview with the captain, the boat was occupied by the captain and one observer. The two men were making their third attempt to get through the surf when they took water over the bow. The captain then decided it was too rough and turned around to head back to the beach. The boat began to take water over the transom and their bailing could not keep up with the amount of water entering the vessel.
The captain attempted to motor their way back to the beach, but when it became obvious the boat was sinking, they abandoned the boat. Or, as the Captain told Deputy Greiner, he "ghost-rided the whip to the beach, man, jumped out and that was it."
Neither man was wearing life jackets. However, they were wearing wetsuits, claimed to be experienced surfers and were able to swim to shore.
"We make tough decisions every day. Sometimes we make the wrong call," said another dory fisherman with more than 20 years of experience who watched the capsizing unfold.
Recognizing the inherent dangers and risks involved with commercial fishing, Deputy Greiner had a thought to consider. "Your livelihood is not worth your life."
The boat sank in the surf with the boat visible from the Cape Kiwanda RV Park camera.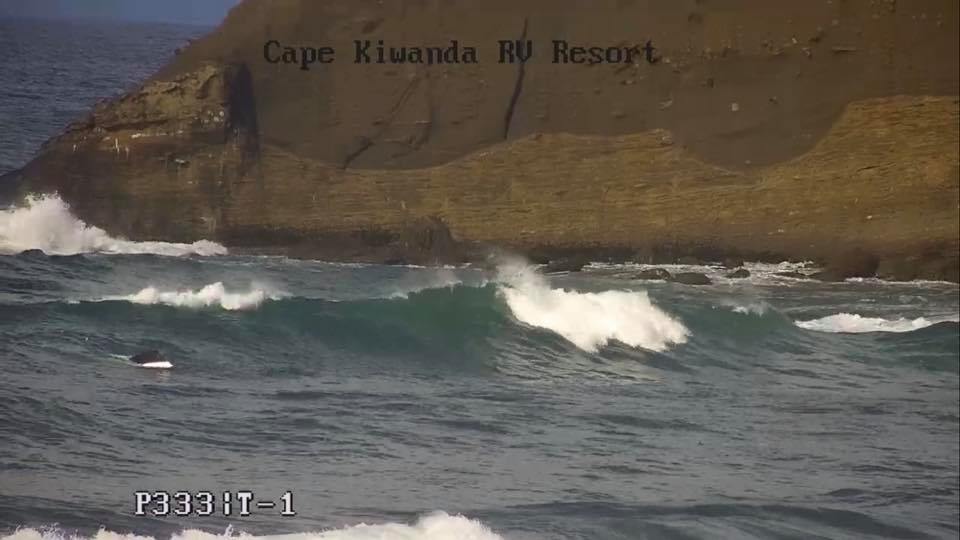 On Thursday March 11, the boat washed ashore, in pieces. Tillamook County Sheriff's Office Photos