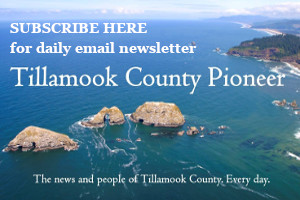 Pacific City, OR – On Thursday May 14, 2020 at approximately 12:22 pm, Tillamook County Communications District 911 received a call
regarding a capsized dory boat off Cape Kiwanda Beach in Pacific City throwing the two adult male occupants into the surf. The Tillamook County Sheriff's Office responded to assist. Prior to any emergency services arriving, two surfers, Gary Link and Taka Nakagawa, who had witnessed the event, paddled out and assisted the fishermen, bringing them to shore.
The captain of the dory boat said he was trying to come back into the beach to land his vessel. The vessel got stuck on a sand bar and could not get to beach with enough force to clear the surf. The captain waited just off the beach so that one of the other dorymen could help. He could not keep the vessel steady enough to allow one of them to go retrieve the trailer and truck.
Eventually the captain turned back toward the ocean so they could try another landing. They got stuck on the first sand bar which stopped the boat. The next wave pushed the transom of the boat into the sand bar and the following wave hit the bow of the boat, breaking the windshield and rolling the vessel over backwards.
Both fishermen had been wearing personal flotation devices and were transported to North Lincoln Hospital by Adventist Ambulance for minor exposure injuries where they were treated and released.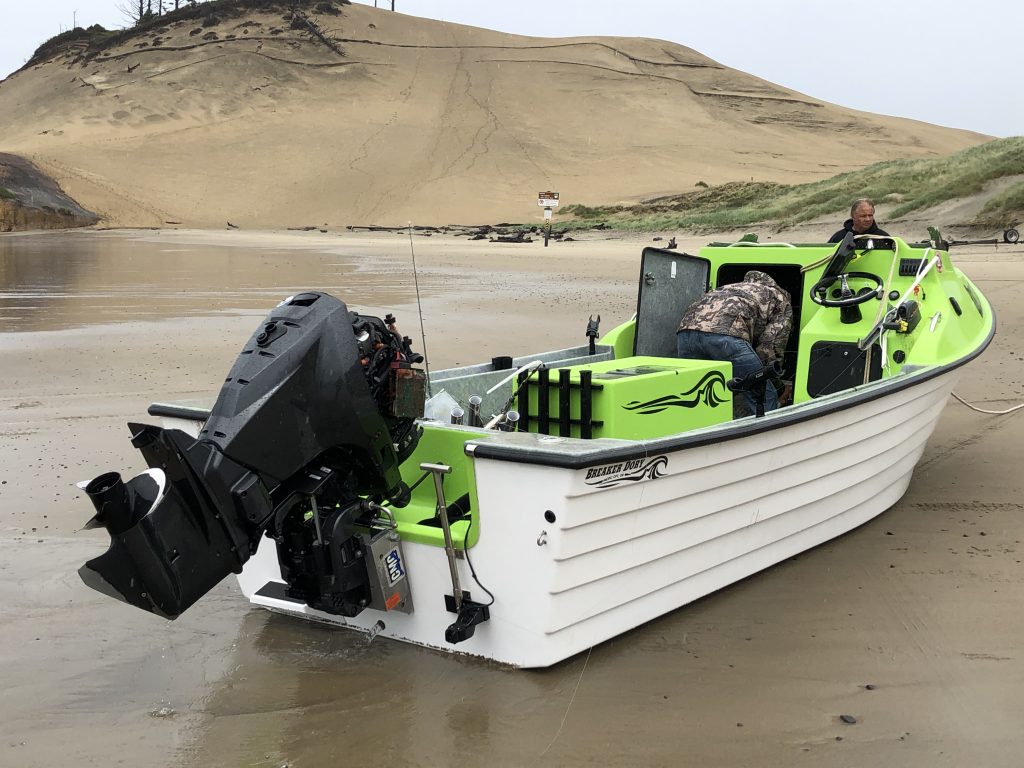 The boat was retrieved from the surf by several other dorymen. No hazardous material was deposited into the water.
The Sheriff's Office assisted Nestucca Rural Fire District, Adventist Ambulance, Oregon State Police, and Tillamook County Communications District 911. The Coast Guard had been summoned but cancelled
after they were informed all persons and vessels had been removed from the water.