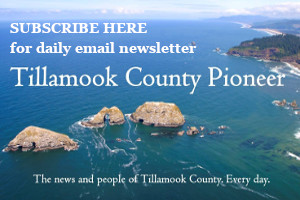 By Andrew Jenck
Pop culture is bound to spoil any well-known movie to the point of becoming common knowledge. Watching a classic for the first time is an interesting experience for me, having prior knowledge of the basic story and resolutions but unsure of the emotional resonance it may bring and may still discover why it became iconic in the first place. However, even in 1976, audiences also knew this as the posters and trailers for Carrie showed the blood-soaked, psychic teen who wreaks havoc on the prom. Nevertheless, I wasn't prepared for the suspense that would lead up to the iconic climax.
What makes the film for me isn't just Carrie White unleashing her powers at the prom but also the build up to it. Although she becomes more assertive and gains confidence in her powers, she's still reluctant to go out dancing, fearing rejection. At first he only goes to the prom with her out of obligation but eventually realizes the humanity and inner beauty. He takes her out of her comfort zone, convincing her to dance and makes her feel accepted for the first time in her life. The orange lighting sells their scenes together, giving it a sense of comfort yet eeriness.
The film doesn't make you forget the looming threat of the bullies. There are two great, extended shots of the ballots being tampered and Sue tracing the rope to Chris; both of which build up dread and anxiety. Carrie and Tommy aren't in focus when they're announced as the winners; the bucket of blood is. Director Brian De Palma and cinematographer Mario Tosi know how to frame the camera to maintain that sense of dread. Special mention must be made to Paul Hirsch who tightly edits the picture, and gives each scene an impact. Notably, Carrie smiling with joy is cut to Chris smiling diabolically.
Carrie is a prime example where being "spoiled" can actually enhance the viewing experience. The film utilizes the audiences' prior knowledge of the Stephen King book, and in turn utilizes its own iconography for a brutally tragic ending. Using cinematic language, it shows the psychological break-down of a girl by first building her up as someone with hope. Scares and gore are memorable, but suspense makes a lasting impression.