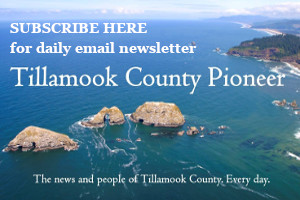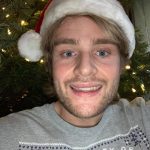 By Andrew Jenck
Passion projects are a rarity in the film industry, as they may be unconventional films requiring greater production needs and investors may be wary to take such a risk. Guillermo del Toro's (GDT) Pinocchio is no exception, having been conceived in 2008 as a stop-motion film, with only Netflix willing to distribute before the current financially conservative strategy came in effect. Such dedication is fully transparent. A beautifully crafted picture, Pinocchio demonstrates the benefits of the medium, using its drawbacks to its advantage, in retelling the story in a more emotionally challenging manner while still accessible to all ages.
Unlike CGI or cellular animation, stop-motion specializes in the visceral that the former can only emulate, utilizing tangible sets and props with such rich textures. It's also the least refined of the medium: generally having an uncanny feel and less fluidity. GDT insisted on this art style to celebrate the "perfectly imperfect." Geppetto is a perfectionist, holding Pinocchio to unrealistic standards stemming from his late biological son. The wooden puppet still learns to be a real boy, but the central theme is acceptance. Every character model has imperfections associated with the art form that adds to this theme, with everyone mimicking a puppetry look. Pinocchio is more alike the humans surrounding him despite his outwardly appearances. The Jim Henson Production Company co-produced, continuing their trend of bringing life to the lifeless.
Whereas Walt Disney's classic was dark in its imagery and consequences, here it's more so in its subject matter, taking place in Mussolini's Italy. The manipulation, greed, and control associated with fascism are metaphors of puppetry: it pulls the strings of others without questioning the master. Pinocchio feels more like a real person with his independent thoughts, motivating others to reject the totalitarian view. Although he may be frustrating other characters, there's continual payoff throughout his journey. Clever humor keeps it accessible to the young and themes are conveyed without oversimplification. There can be some pacing issues. Certain characters will have an impactful moment only to be sidelined for an extended period. There may be points where you can feel the story swerve to its own decisions, but generally any revisions are well woven, and every character gets a fitting payoff.
Special mention must be made to co-director Mark Gustafson, an animator who helps translates del Toro's vision of the clay creations. Guillermo is a master of utilizing the atmosphere to compliment the characters' arc and emotional state. Gustafson in turn, directs the animators to reflect said atmosphere. Both directors agreed they were "in sync to an uncanny degree" utilizing each other's strengths to craft the piece. Patrick McHale's additions to the script provides a similar structure to his work in Over the Garden Wall: a whimsical adventure with a looming sense of dread. Alexandre Desphalt ties it together with a sweet score and songs enhance the characters' arcs. Passion projects may stem from one filmmaker, but they require thousands to complete the project.
A critic's job is to look for flaws in a film and whether its strengths outweigh them. Pinocchio is an example of converting its weaknesses into strengths. With animation where the imperfections work congruently with the more complex narrative that could still inspire children as the Disney film to GDT. Anyone can marvel at the craft displayed and feel the care put into this. Be advised to watch the film as one would in cinemas with little distractions to let the emotions sink in.