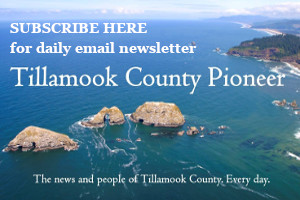 By Andrew Jenck
IVALU
Although featuring some nice cinematography and solid hook of childhood trauma, Ivalu can feel too repetitive in its narrative beats and not best utilizing its limited runtime as much as the others. The direction is competent, showing its themes unrelenting, and child actress Mila Heilmann Kreutzmann is spot on with her facial expressions. However, the script feels too tied to its graphic novel source when adapting to its visual medium. It will make the viewer more interested in the Danish culture represented while not living up to its full potential.
NIGHT RIDE
Perhaps the most humorous of the collection, this features a three-foot woman accidentally hijacking a public tram and having to take the guise of a conductor. So much of her actions are portrayed visually, learning the controls, and dealing with more obstructive passengers. To give more plot details would be spoil the picture, but it will have the viewer experiencing feelings of anxiety, laughter, and cheer all in a few minutes with great pacing.
LE PUPILLE
Taking place in fascist Italy, a group of nuns struggle to keep an orphanage of little girls functioning during the Christmas season. The film perfectly captures that mischievous nature of children and the overbearing nature of strict adults and the ensuing conflict of such. An amazingly balanced tone between an impoverished country at war and finding joy in the bleakest of times, audiences will find this quirky short funny and even occasionally suspenseful. Pacing may drag in some scenes, but overall, a real delight. Le Pupille is available on Disney+ and is easily accessible to children.
THE RED SUITCASE
Perhaps the most well rounded of the films, The Red Suitcase, is unabatingly tense as an Islamic teen tries to avoid her arranged fiancé at an airport. The setting isn't small or enclosed, but viewers will feel boxed in with the lead; how one split decision could make escape futile. Nawelle Ewad speaks few lines but draws empathy easily with raw emotions glimmering through her eyes. A great thriller, and the most deserving of the nominations.
AN IRISH GOODBYE
A sentimental story between two brothers, one mentally handicapped, fulfilling their deceased mother's 100 wishes, using her ashes as a representation. The hijinks are consistently entertaining, having that brash humor, only found on the Emerald Isle. Although the most standard of the five, the sibling dynamic is genuine. The chemistry between the two captures the struggle of family members of differing neurology manages to be genuinely touching at the end with a decent twist that respects said minority group not often seen. Combined with cinematography fully utilizing its rural landscape and enhancing the mood, it leaves off in a highly satisfying manner. Currently available to stream on Pluto TV.
FINAL THOUGHTS
These short films have a solid variety of different cultures and views, each having their own strengths, most of which provide a feature film's worth of enjoyment in less time. Although not all are available to view legally, it's highly recommended to set alerts for these shorts, and any curious viewers may then be motivated to seek further the art of short storytelling.