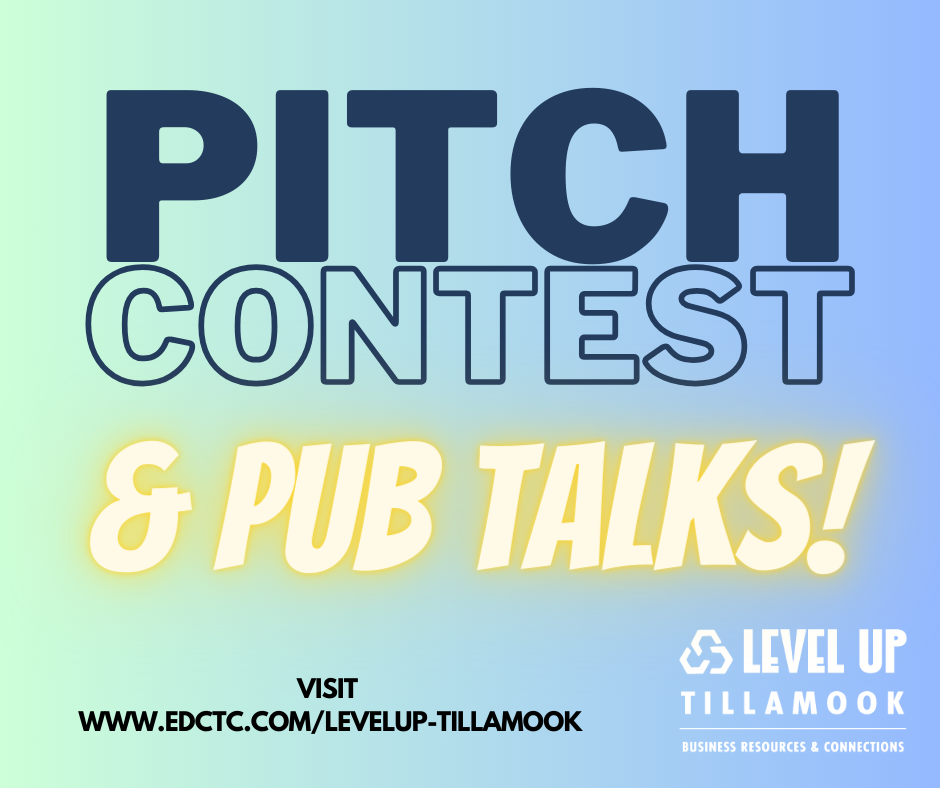 By Dana Zia, The Golightly Gourmet
"It's a smile, it's a kiss, it's a sip of wine…. it's summertime!" Kenny Chesney
The summer is here and like a good Oregonian, I am literally drinking it in. I think this season is more festive than the winter holidays, filled with sunshine, warm beach walks, flowers and produce overflowing and causal barbeques in the back yard. It is all topped off like a cherry with the summery drink in hand.
Summer is the season for creative cocktails (and mocktails) to serve up with the fun and sun. We all have our favorites all year long but the long sunny days ignite our creative fire to do things differently. (Well, at least it does in me.) I like to take advantage of the season's produce to make drinks with vibrant, crisp flavors that are thirst quenching and compliment the laid back summer meals.
The best complementing drinks to summer foods are ones that have a nice balance of sweet and tart. This is why there are about 1,000 different variations on margaritas and lemonade; they scream summer and go with anything that is grilled or spicy. I recommend finding a go-to sour/sweet drink recipe that you enjoy that is fun to make many combinations of to try.
Sparkling wines in general are a beautiful way to celebrate summer. Bubbles are a instant party maker. Add a sparkling wine or club soda to a drink and it becomes refreshing and festive. I like "Hansen's" natural club soda a lot and local sparkling wines like "Sokol Blosser's evolution". I keep one in the fridge so it is cold and ready to go. Don't be afraid to experiment with adding these bubbles to drinks. Could be good, could be bad, but none the less fun.
Rose' is a good option too, just grab and go with grilled fish and chicken. My personal favorite is Argyle Rose, a little expensive but local and refreshing. If you haven't experimented with the sparkling reds, you must give them a try. My personal favorites are the "Lambruscos", which have highly evolved from the candy sweet ones oversold in the 70-80s, to a civilized dry sparkling red that makes any day a special occasion. My personal favorite; Vecchia Modena Lambrusco, a great Italian sparkler.
*Side note; have your tried the Willamette Valley Vineyards Semi-Sparkling Muscat yet? I hadn't even heard of it till recently and oh momma! That is an amazing summer wine to be sipped as an after dinner surprise dessert. I don't care for dessert wines but this one is worth writing about! Complex notes of rose, jasmine, peach and tropical fruits with the sparkle in it, making it clean and crisp, opposed to cloying like most dessert wines. I must try! Enough of wines, back to cocktails……
The drinks I am sharing with you are my current favorites and all call for simple syrup. It's called simple syrup because it IS simple. Add one cup water and one cup of white sugar to a small saucepan, bring to a simmer over med-high heat stirring the whole time till the sugar is dissolved. Taa daa! Done. I like to add things to it like ginger slices, mint or whatever and let it set in the fridge to let the flavors meld. It keeps in the fridge forever. (Well maybe not forever, particularly if you use organic sugar, but a long time.)
Remember that summer drinks have no rule book behind them. Be playful and creative; don't sweat mistakes as they are often the mother of invention. Most importantly, have a wonderful summer filled with all things you love about this season. Drink it in!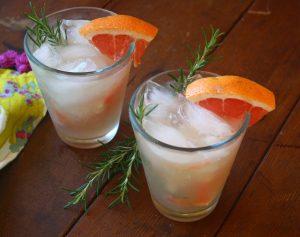 Citrus rosemary mojito
Makes one. Such a pretty and tasty cocktail!
1 oz or 2 TBS of simple syrup
1 oz or 2 TBS of grapefruit or orange juice
Few slices of grapefruit or orange
2 springs of rosemary
1.5 oz (one jigger) of white rum
Club soda
Pour the simple syrup in a tall drink glass, (called a Collins glass), add the rosemary springs, grapefruit juice and slices and then muddle it. (Ya know, pound the living daylights out of it, preferably with a muddler, but a substantial wooden spoon works good too.) Pour in the rum, stir, then fill with ice and top off with club soda. Omit the rum and add twice as much citrus juice and simple syrup for a great mocktail.
Berry ginger ice tea
Makes 2 quarts or so. If you do not like berry seeds, press your blended berries through a mess before proceeding.
1 TBS of fresh grated ginger
1 pint of organic berries, washed and de-stemmed
5-6 TBS of simple syrup
6-8 cups of brewed cold earl gray tea or herbal tea of your choice
Vodka (optional)
Toss your berries and grated ginger in the blender, and give them a light whirl till blended. Add the tea into the blender and blend some more. Taste, if it needs some simple syrup, add that in and give it another whirl of the blender, taste again till you to make sure you have the sweetness you desire. Pour into a pitcher and serve on ice garnished with berries and a tiny slice of ginger. *To make into a cocktail, add a jigger of vodka to each serving.
Manzanita margarita
Danger alert! Makes one. I like to only salt half the glass rim. The berry jam in the mix is a wonderful NW addition.
1/4 cup of kosher salt
Lime wedges
2 TBS of lime juice
1 TBS of simple syrup (ginger infused is nice)
OR 1 TBS of a seedless berry jam like strawberry
1 TBS of an orange liquor like triple sec or Cointreau
2 ounces or two jiggers of a good tequila
Ice
Spread the salt on a small plate, then rub the lime wedge around HALF of the glass, then dip it into the salt and set aside. (Can do this part ahead of time) In a cocktail shaker, add the all the ingredients, then add a cup or so of ice, and shake till you can't anymore. Strain into the salt rimmed glass, add more ice and a lime wedge on the rim and serve. This can be done in the blender for an adult slushy too. Ole!