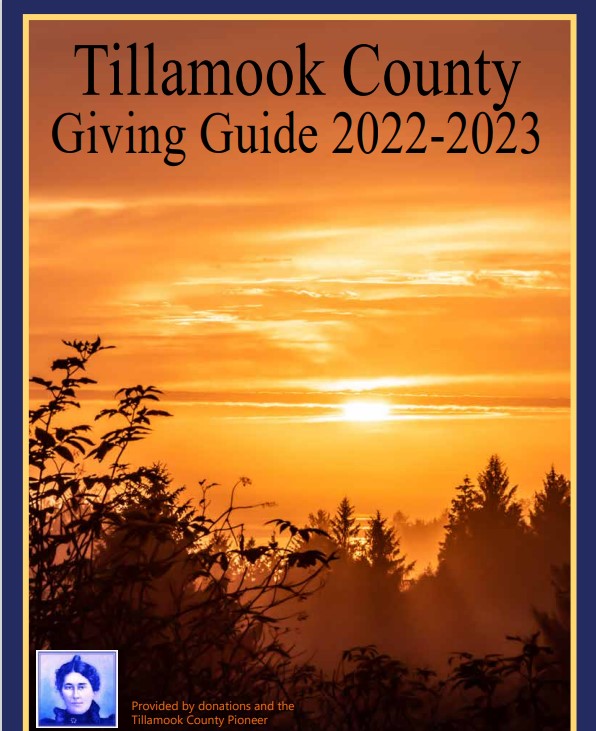 Time for a Grange Hall dance party with Maria Muldaur, multi-Grammy award nominee and The Americana Music Association winner of "The Lifetime Achievement Americana Trailblazer Award" for her lifelong work of covering the depth and breadth of American Roots music and for being one of the pioneers who laid the groundwork for what we've come to call 'Americana Music'.
Maria puts in a show that never fails deliver and the Grange Hall dance floor is the place to boogie with the Mermaid of the Blues.
Sunday March 26th, Doors: 3:30 pm
Opening act: 4pm will be performances by members of the Neahkahnie High School choir.
Maria and Her Red Hot Bluesiana Band hit the stage at 5pm and will do two sets of red hot funky and soulful tunes. This show is not to miss.
A few tickets left at tickettomato.com/event/7935
Maria's career started in Greenwich Village in the 60's. Her career could best be described as a long and adventurous odyssey through the various forms of American Roots Music.
During the Folk Revival of the early '60s, she began exploring and singing early Blues, Bluegrass and Appalachian "Old Timey" Music, beginning her recording career in 1963 with the Even Dozen Jug Band, and shortly thereafter joining the very popular Jim Kweskin Jug Band, touring and recording with them throughout the '60s.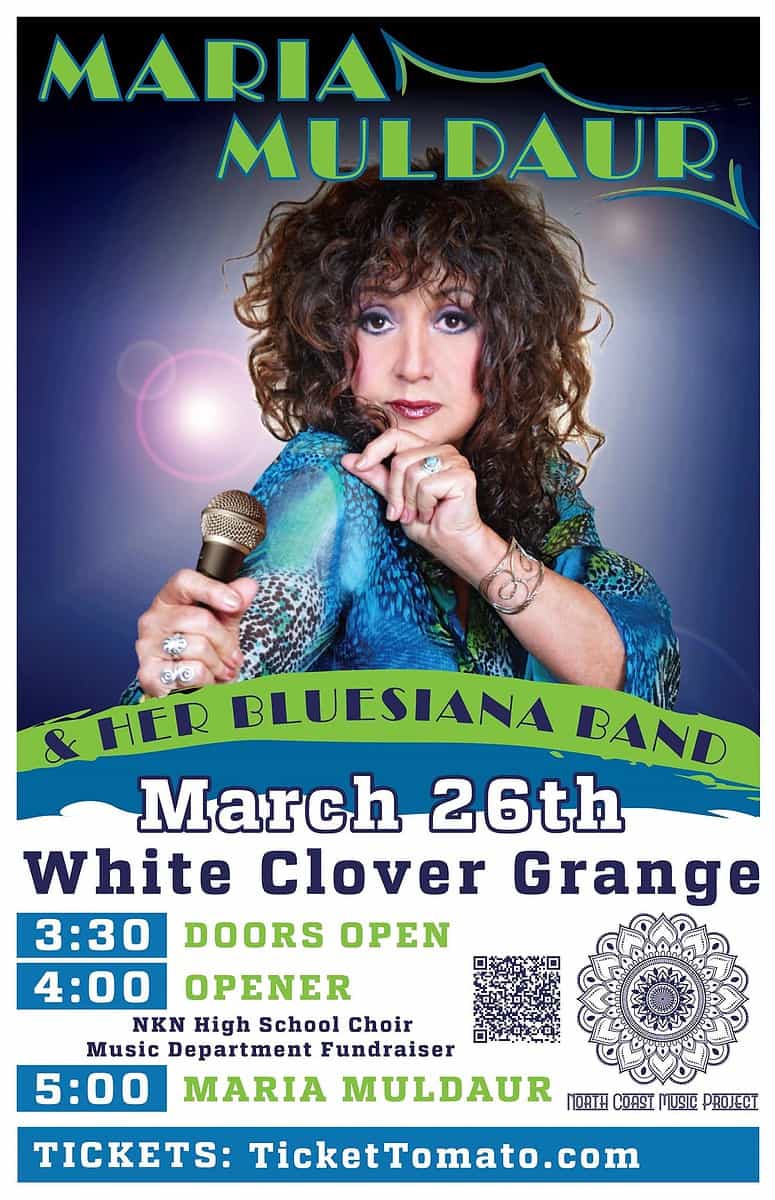 In the 50 years since "Midnight at the Oasis" Maria has toured extensively worldwide and has recorded 43 solo albums covering all kinds of American Roots Music, including Blues, Gospel, R&B, Jug Band, Jazz and Big Band (not to mention several award-winning children's albums). She has now settled comfortably into her favorite idiom, the Blues. Often joining forces with some of the top names in the business, Maria has recorded and produced on-average an album per year, several of which have been nominated for Grammys and other awards.
In 2011 Maria released Steady Love, a contemporary electric Blues album that reflects the kind of music she loves to perform live – what she calls "Bluesiana Music" – her own brand of New Orleans-flavored Blues, R&B and "Swamp Funk". Steady Love reached #1 on the Living Blues Chart, and garnered her another nomination for Best Traditional Female Blues Artist from the Blues Foundation.
Here's Maria Muldaur's interview on KMUN-FM as part of Carol Newman's Arts – Live and Local show last week – jump to 22:00 to hear the interview.
North Coast Music Project would like to thank their community partners for this show who share our mission of putting music in the hands of children which provides them a healthy way to relate and process what they are experiencing in their lives.
Maynard J. Keller Trust
Rockaway Roastery, Cosmo Jones, owner
Nehalem Bay Health Center and Pharmacy
Fulcrum Community Resources
HUGGS
Pelican Brewing