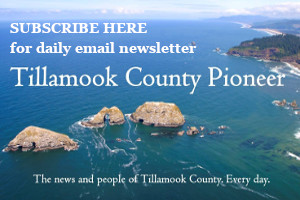 Tillamook, Ore. (July 16, 2018) – Dutch Bros Tillamook celebrated its grand opening on Wednesday, July 11 by raising and donating $3759 for Tillamook School District's "Needy Kids Fund." The money will help supply low income and homeless students with clothes, shoes, school supplies and food.
"We're so grateful for the community's support of both Dutch Bros and our local students," said Jared Nunnemaker, owner of Dutch Bros Tillamook. "We look forward to continuing to serve the community amazing drinks, while giving back to those who have already been so good to us."
Dutch Bros Tillamook marked the grand opening of its location at 2150 N Main Ave. by offering $1 16-ounce drinks. All proceeds from the date were donated.
To find a Dutch Bros location near you visit www.dutchbros.com/locations.
About Dutch Bros
Dutch Bros Coffee is the country's largest privately held drive-thru coffee company, with more than 300 locations and 9,000 employees in seven states. The company is headquartered in Grants Pass, Oregon, where it was founded in 1992 by Dane and Travis Boersma. Dutch Bros serves specialty coffee, smoothies, freezes, teas, a private-label Dutch Bros Blue Rebel energy drink and nitrogen-infused cold brew coffee. Its rich, proprietary coffee blend is handcrafted from start to finish.
In addition to its mission of speed, quality and service, Dutch Bros is committed to giving back to the communities it serves. Through its Love Abounds Foundation and local franchisees, Dutch Bros donates more than $5.8 million each year to causes across the country.
To learn more about Dutch Bros, visit www.dutchbros.com, like Dutch Bros Coffee on Facebook or follow @DutchBros on Twitter.