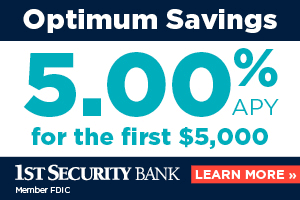 From MooVoter – For the Tillamook County Pioneer
If there is one thing that most of us can agree on, it is that people are paying attention to what is happening in government with heightened awareness. This trend made its way into smaller, local elections as a number of these non-partisan races heated up over the past few months throughout Tillamook County. Amid allegations of stolen campaign signs, a barrage of opinion pieces on social media pages, and copious correspondence to editors along the coast, we found some real races to watch. As this family of communities grow, the decisions being made affect citizens well beyond their various city limits. It's a network of ideas and vision with some seeking to hold the line, others to alter it, and still more to remove them entirely.
Some wins came EASY.
Of the twenty-two races for mayor or city council seats throughout the county, twelve followed in a long history of unopposed races. All of the candidates that ran in Nehalem, Bay City, and the City of Tillamook won.
Bill Dillard, Jr. was re-elected to a third term as Mayor of Nehalem. In previous terms he served on the City Council from as far back as 2006 (It may be longer. These were the oldest online records available). Long time council member Jim Welsh was re-elected. He has served on the council almost continually since 2008. Council member Stacy Jacobsen was re-elected to his second term. Phil Chick was re-elected after being appointed last term to fill the vacancy left by Jeff Pfeiffer, who moved out of the city limits. Phil's term will expire in 2022. Normal council terms are for four years.
In Rockaway, council president Sue Wilson, who was appointed mayor when Joanne Aagaard resigned in early 2019 was re-elected for a two year term. She has served as a council member since 2012. Tom Martine, who was appointed to fill Sue's vacated council seat was re-elected to Seat #4. Mr. Martine also served on the council in 2012, but resigned before his term ended.
In Bay City, David McCall was re-elected as mayor for a two year term. He was appointed to the position last June after the resignation of Chris Kruebbe. Tom Imhoff was re-elected to council after being appointed to fill the seat vacated by David. Melissa Rondeau was re-elected to the post that she was appointed to in 2017. Liane Welch brings an impressive resume of government and committee service to the city for her first term as councilor.
In the City of Tillamook, Brian Reynolds was re-elected as council representative for Ward 3, a seat vacated by Adam Schwend in 2018. Newcomer Garrett Noffsinger was elected to represent Ward 1. He is already proving to be an accessible and engaged council member via his active participation in the FaceBook Group, MooVoter.
Some seats were left EMPTY.
With no candidate filing, the seat for Tillamook Ward 5 was left unfilled. It is possible that a write-in campaign for this position was successful. This information cannot be verified until November 23rd, 2020. Citizens that live within Ward 5 can petition to the Tillamook City Council for consideration to fill the seat by sending a Letter of Intent to the Tillamook City Council at 210 Laurel Ave., Tillamook, OR 97141.
Two seats were made empty by November election results. Tillamook mayor Suzanne Weber's election to the State Legislature will open up her seat as mayor. Residents of Tillamook may apply for consideration to be appointed to this position by sending a Letter of Intent to the Tillamook City Council at 210 Laurel Ave., Tillamook, OR 97141. In Garibaldi a seat will open up as a current council member moves up to take the helm as mayor. Residents of Garibaldi can be considered for appointment to this seat by sending a letter of Intent to Garibaldi City Council, 107 6th St, Garibaldi, OR 97118.
Decisions have been made.
Four cities found themselves EMBATTLED in charged races that pitted neighbor against neighbor, spawned numerous official complaints, and an outpouring of public opinion on all media platforms. Each of the battles saw incumbents challenged by candidates that had an opposing vision for their respective cities. In most of these races the voters opted for a split in leaderships ideas, forcing the two sides to seek solutions together.
Manzanita's proposed City Hall was at the center of the discussions there. Mayor Mike Scott was re-elected to a third term by just fourteen votes over former council member Scott Galvin. Prior to becoming mayor, Mike has served on the council since 2008. Newcomer Jerry Spegman was the top vote getter of the council members that ran. He received six more votes than council member Hans Tonjes, who was re-elected to the seat that he has held since 2012. Hans received nine votes more than his closest competitor, recently appointed council member Thomas Ashenbrener, who will not be continuing on the council. Outspoken community activist Randy Kugler missed his bid by only twenty-three votes.
In Wheeler the proposed development at Botts Marsh has been the topic of much heated discussion over the past year. Challengers swept the day taking all three seats that were on the ballot. Newcomer Doug Honeycutt took a huge victory over recently appointed Mayor Heidi Stacks. Mike Glowa regained the seat that he won back in 2008. With just two votes less than Mike, Gordon Taylor won his first term on the council. Dave Bell fell short of his re-election bid by just six votes. Recently appointed council member John Lawrence was just twenty-two votes away from claiming victory. John was another very available and engaged candidate on MooVoter, tying for most active candidate with Sheriff-elect Josh Brown.
In Rockaway, their elections are a bit different than most of the county. Rather than having a single race wherein whichever candidates gets the most votes wins the open seats – Rockaway has seats that pit one candidate against another. Incumbent Kristine Hayes easily won her bid for re-election for Seat #3 over Geoffrey Grace by over one hundred votes. This will be her second term. Recently appointed council member Penny Cheek won her re-election for Seat #5 by nearly two hundred votes over Zandra Umholtz. Only one seat on the council went to a challenger. Newcomer Keith Cantrell narrowly beat out incumbent, Nathan Beeman by only twelve votes.
In Garibaldi, discussions over the development of additional apartment complexes and city financing rules has created a political musical chairs result. Current mayor, Judy Riggs, opted to run for council instead of mayor. She easily won the seat by claiming the most votes. Council member Tim Hall will step up to take her place after beating council member Gaylord (Whitey) Forsman by a wide margin. Mr. Forsman is a recently appointed council member and will retain that seat. Voters responded to newcomer Katie Findling's vision of auditing past work for the downtown area and bringing them back up to speed. She won handily over Norman (Bud) Shattuck, who won a seat in 2014 and served a four year term. Recently recalled councilor Paul Daniels, who also served on the council back in 2008, lost his bid to be re-instated by a large and decisive margin.
For the moment, the dust has settled and the winners have been declared. They are your representatives. They are your voice for what happens not only in your respective cities, but throughout the county. I encourage you to make your opinions and presence known. The time to ask questions of your elected representatives is not just during election season. It is WHILE they have the power to act.
Manzanita City Council meetings are the first Wednesday after the first Monday of each month at 7:00 p.m. Public notice of the meeting locations will be made by posting notices on FaceBook at: https://www.facebook.com/CityofManzanita and at the Manzanita Post Office.
Nehalem City Council meetings are held on the second Monday of each month at 6:00 p.m.
at Nehalem City Hall, 35900 8th Street in Nehalem. In adherence to social distancing guidelines meetings are held via teleconference. Details for access to the teleconference can be found on the city's website: https://www.nehalem.gov/citycouncil/page/city-council-regular-meeting-48.
Wheeler City Council meetings are on the third Tuesday of the month at 7:00 pm at Wheeler City Hall, 775 Nehalem Blvd., Wheeler, Oregon. In adherence to social distancing guidelines seating is limited. There is an option to attend via Zoom. The access link for the Zoom meeting is posted at the Wheeler Post Office and on the city's website: https://www.ci.wheeler.or.us/?page_id=58.
Rockaway Beach City Council meetings are held the second OR third Wednesday of each month at 6 p.m. at the Rockaway City Hall, 276 US-101 in Rockaway Beach. It's recommended that you check the web site for each month for meeting details. They are also recorded by Jane Scott Video Productions and can be viewed online at: https://tctv.viebit.com/index.php?folder=Rockaway+Beach+City+Council.
Garibaldi City Council meetings are held the 3rd Monday of each month at 6:30 p.m. at Garibaldi City Hall, 107 Sixth St. in Garibaldi. In adherence to current social distancing protocols meetings are being held via Zoom. Meeting information and Zoom access is available one week prior to the meeting on the Garibaldi City website: https://www.ci.garibaldi.or.us/2197/City-Council-Packets.
Bay City City Council meetings are held the second Tuesday of each month beginning at 6:00 p.m. in the Council Chambers at 5525 B Street in Bay City. In adherence to current social distancing guidelines the meetings have been moved to the Community Hall. Because of this, seating is limited and participation is on a first come basis. There is an option to attend via conference call. The information to attend by telephone changes each month. Up to date information can be found in the agenda on the city's website: https://www.ci.bay-city.or.us/meetings.
Tillamook City Council meetings are held on the first and third Mondays of each month at 7 p.m. at City Hall located at 210 Laurel Avenue in Tillamook. EXCEPTION: The upcoming November 16th meeting has been moved to November 23rd. The meetings may also be viewed on TLCTV, Charter Communications cable Channel 14. In adherence to current social distancing guidelines audience members are seated in the lobby area.

This article was provided by MooVoter. MooVoter is A Resource Forum for Tillamook County Voters. The group is non-partisan and does not endorse any candidate or measure. It presents each of the Mayors and City Council Members in Tillamook County, and it gives members the chance to ask representatives questions directly. The page also presents county offices (sheriff, TPUD), and state representatives that impact Tillamook County.
The rules are simple: You may respond to candidate threads with questions, kudos, or complaints. Please be respectful in your language. No party politics. No trolls. #BeKind
Join the conversation (or observe) at https://www.facebook.com/groups/MooVoter/
NOTE: Race results were based off information from the Tillamook County Clerk's office, unofficial results, November 11, 2020. Historical information was pulled from available online records that only date back to 2006. It is possible that some council members served prior to that date.