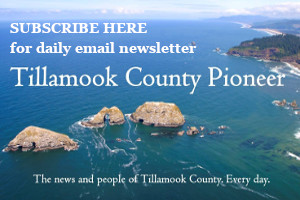 Businesses that Received Less than $100,000 in Federal Relief are Now Eligible
Economic Development Council Tillamook County (EDCTC) today announced a new grant program for Tillamook County small businesses and 501(c)(3) non-profit organizations impacted by the COVID-19 pandemic.  State of Oregon grants of $5,000 and above are now available to small businesses that have received less than $100,000 in federal relief from programs like the Paycheck Protection Program and EIDL Loan/Advance.  Businesses with 25 or fewer employees are eligible if they were closed by state order or can demonstrate a 25% drop in gross revenue as a result of COVID-19 in a given month between March and August of 2020, compared to the same month 2019.
Application Now Available Online
The grant application is available online at edctc.com.  All applications must be received by Friday, October 16 at 5:00 p.m. and businesses are strongly encouraged to apply as soon as possible.  If the total amount of grant funds requested exceeds the available funds, a random selection process will be conducted to determine grant awardees.
Previous Grant Recipients Now Eligible
Recipients of previous State of Oregon Small Business Relief Grants are eligible to receive additional funds through this new grant program.  Prior grant recipients can fill out the supplemental application online at edctc.com to apply for a second grant.  Prior recipients are eligible for a grant amount matching their previous grant, and are subject to the random selection process if grant funds requested exceeds available funds.
For additional information, please contact Lindsey Gann @ lindseygann@tillamookbaycc.edu or call (503) 842-8222 ext. 1420.