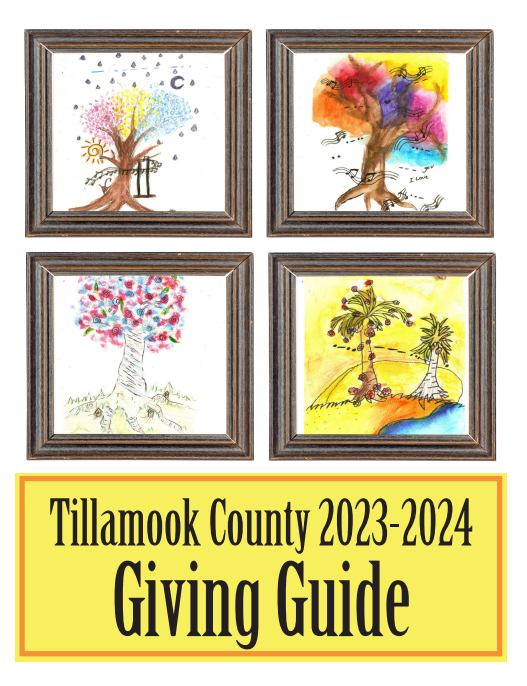 By Dana Zia, The Golightly Gourmet
My CSA (community supported agriculture) box is brimming with eggplants this year. When I unpack it, there are all shapes and colors of eggplant that dance out onto the counter, like a cartoon, and taunt me. You see, I don't know how to cook eggplant. I know, I know, it seems strange coming from a food crazed person such as myself, but honestly I have two recipes for them, baba ganoush and …well….baba ganoush. I guess I have one. Sigh. That won't do at all for the bounty of eggplants dancing on my counter. I've got to get more creative.
Eggplants got their name from the early eggplants which were small white, egg shaped globes. (easy enough) Botanists give Mother India credit for being the birthplace of this noble veggie but Asia also has dibs on the dubious distinction with their long skinny eggplant that is prevalent in many dishes. The Middle Eastern people embraced the eggplant like no other culture and it was considered important for all brides to know how to cook an eggplant 100 ways before getting married. (No wonder the only eggplant dish I know is Middle Eastern!)
Unlike the Middle Eastern people, eggplant didn't make quite the splash in Europe where it was well understood that if you eat it, you will go insane. When the eggplant did make it to American, brought here by the adventuresome botanist, Thomas Jefferson, it was used as a lovely table ornament until 50 years later when someone truly adventuresome actually cooked it.
An eggplant is in its glory in late summer, August and September. This is the best time to experiment with this interesting veggie as it is less prone to be bitter like the eggplants you will find in the grocery section in winter and spring. The larger the eggplant the more bitter it can taste from the seeds. Choose smaller eggplants, fresh and plump, for your cooking.
If you do have a larger eggplant, cut it up like the recipe requires, then salt it, let it drain in a colander for around an hour, rinse it and pat it dry. This process will draw all the bitter out of even a giant eggplant. (Can I salt my brother-in-law?) Another interesting tidbit, do not store your eggplants in the fridge. It makes them bitter too. Keep them on the counter with your tomatoes for delicious sweet flavor.
There are many different types of eggplant, like the ones dancing on my counter. The large purple ones that we are all familiar with are called "American" or "Globe" eggplants. "Italian" eggplants look like the globe eggplants but smaller. Then the long skinny ones are called either "Chinese" or "Japanese" eggplant. These are super easy to use and are hardly ever bitter due to their small girth. White eggplants are just called "white". (Wow someone was super creative on that one.) I have also gotten this lovely large eggplant in my box that was deep purple and looked like a velvet purse with deep gathers in it, called "Violet Beauty." That one was fun to make lasagna with using it in the place of noodles.
Some great recipes ideas for eggplant that I gleaned while researching this article:
-Make mini pizzas by slicing eggplant into rounds, brush with olive oil, then roast for 25 minutes then topping with pizza topping and cheese, bake till cheese is melted.
-Slice into lengthwise slices, about a 1/2 inch thick, brush both side with olive oil, sprinkle with salt and pepper then grill on medium high heat for 3-5 minutes on each side. You can also make the pizzas this way or sprinkle with feta cheese chopped tomatoes and slivered basil
-Cube and add to your soups, stews, or tomatoes sauces for extra depth
-Slice eggplant in half, bake skin side up for 1/2 hour, scoop out some of the meat and mix with some tomato sauce and veggies, stuff the eggplant, top with cheese and bake till bubbly and cheese is golden.
I had my way with those dancing eggplants on my counter and made this magnificent dish. It is so versatile and delicious. I tossed in some other things I had in the fridge like mushrooms, Italian sausage and zucchini. It was amazing and great for the family or for company. Despite myself, I think I have learned more than one way to cook eggplant. (But not a hundred!)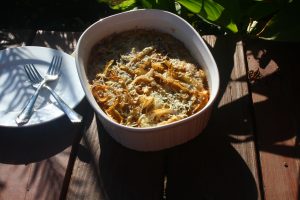 Eggplant and caramelized onion gratin
This dish is a great meatless main dish or you can layer in ground meat of your choice to make it meatier. Any fresh herb can be substituted instead of the basil, like rosemary or thyme. You can also substitute other summer veggies in this like zucchini, just don't roast them first.
3 pounds of eggplant
3/4 – 1/2 teaspoon of sea salt and freshly ground pepper
1/4 cup of olive oil
2 large onions, sliced
4 farm fresh eggs
1 cup of milk or half and half
1 cup of freshly grated Parmesan cheese
1 tablespoon of good balsamic vinegar
2 tablespoons of herbs, like rosemary or basil minced
Preheat the oven to 400 degrees and lightly oil a 11 x 7 glass baking dish, (Or there abouts) Cut the eggplants into rounds about a 1/2 inch thick. Salt them if you think they need it, and set them aside while the moisture and bitterness draw out, about 1/2 hour or so.
While the eggplants are doing their thing heat up one to two tablespoons of the olive oil in a large skillet over medium heat and add the onions. Cook nice and slow, while stirring occasionally, till soft and gold, about 12-15 minutes. Scrape the onions into a bowl to await their moment. When the onions are cooking, beat the eggs in a nice fat bowl with the milk, stir in the cheese, vinegar, 1 teaspoon of salt and fresh ground pepper.
Back to the eggplant; if you salted them, wash them off with water then wick off the water with a paper towel. Brush the eggplant with olive oil, then flip then over and brush the other side till coated in a thin film of oil. Tuck them in the over on a top rack to roast for 25 minutes till golden. Take out of the oven and lower the heat to 350 degrees. Layer the eggplant into your glass baking dish. Next, layer in the onions and basil and pour the egg custard over the top of it all. Bake until firm, golden and puffed, about 30 – 40 minutes. Allow this masterpiece to cool for 10 minutes before serving. Cut up some cherry tomatoes and toss in balsamic vinegar and chopped herbs to serve on top for a smashing garnish. Bon appetite!