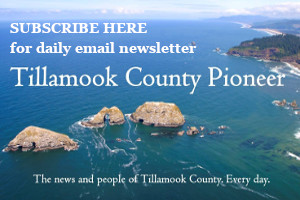 "Recipes for Disaster," an online class on emergency food preparation, will be hosted by the Emergency Volunteer Corps of Nehalem Bay Saturday, July 17, from 10 to 11:30 a.m.
Class leader Trish Johnson said participants will, "learn all about how to be prepared to feed yourself and your family in the event of a power outage or more serious long-term disaster."
Special topics will include what food to stockpile, how much food to stockpile, when and how to rotate stockpiles, and how to prepare the food.
A $10 non-refundable registration fee will be charged. The fee covers up to two members of any household participating.

.
The Zoom class size is limited, so early registration is recommended. Register at Emergency Food Class 07/17/2021.
For more information about the Emergency Volunteer Corps, go to www.evcnb.org