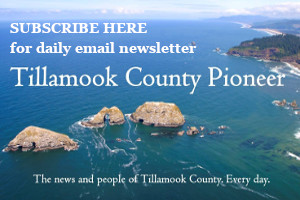 The Emergency Volunteer Corps of Nehalem Bay — Promoting a Culture of Preparedness — and volunteering. It's the organizations "middle name" and it's what drives the success of the EVCNB. And it takes three villages, and as the saying goes "many hands make short work." And we could use more hands …
It's a big job, and there are lots of ways you can help out. We hope YOU will step up and volunteer!
Here are some of the key Volunteer tasks that the EVC needs:
Support our Class Trainers
Start as observer that interests you
Support Trainers during classes
Help set up for classes, make copies, prepare materials
If you are interested, eventually this could lead to teaching opportunities for you.
Class options: Yellow Radio, Ham Radio, Water Sanitation and Hygiene, GoBag, Neighbors Helping Neighbors,
Community Emergency Response Team training, CPR-1st aid training
….just pick one that interests YOU!
Data Input
Word processing skills needed: cut and paste!
Spreadsheet skills
Detail oriented
Can be done at you leisure and in your home
Timing flexible, potential 1 to 2 hours a week
Set up meetings
Make coffee and organize food
Make sure meeting room set up
1 hour monthly for Board meeting-generally 4th Monday of each month
Join our amazing team. Lots of fun opportunities, and great people to work with.
Help our Nehalem Bay Community!
Drop by the Nehalem Bay Fire and Rescue Station at 36375 Hwy. 101 North, any time between 11 and 1pm on Friday March 16 and get more information!!
Questions? Need more information? Volunteer Sign up??
Email or call: Linda Kozlowski
President@evcnb.org 503 799-5550