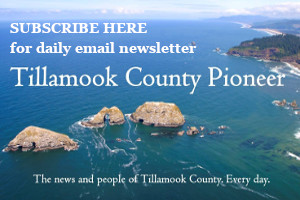 All of us seek integrity, talent, and courage in our leaders so we can have effective policies. Indivisible North Coast Oregon (INCO) is a grassroots group based in Clatsop County and is pleased to endorse these outstanding candidates. They are worthy of your votes in this election.
All of them defend democracy by opposing authoritarianism, bigotry, and corruption.
Governor: Tina Kotek
State Senate: Melissa Busch
State Representative: Logan Laity
US Senate: Ron Wyden
US Representative: Suzanne Bonamici
They are effective public servants, leaders who know first-hand the economic, health, and other challenges Oregonians wrestle with. They value hard work, common sense, and practical, affordable solutions. They believe government can be a force for good.
Even at the state level, our representatives can make important decisions about the rule of law, reproductive rights, taxes, climate, public health and safety, and our rights and freedom.
You might meet these candidates as they go door-to-door or host campaign events to hear your concerns. Please take a few minutes talk with them, check out their websites, and find out more about them. Consider volunteering for their campaigns.
The statewide Consolidated Oregon Indivisible Network has endorsed all four state ballot measures. Check your voter information booklet for details about these candidates and about the local and state ballot measures.
Your ballot must be dropped in an official ballot box or postmarked by November 8.
Your vote matters. Use your voice. Be a voter.
Mary Beth Cottle
Indivisible North Coast Oregon Leadership Team
PO Box 492
Cannon Beach, OR 97110