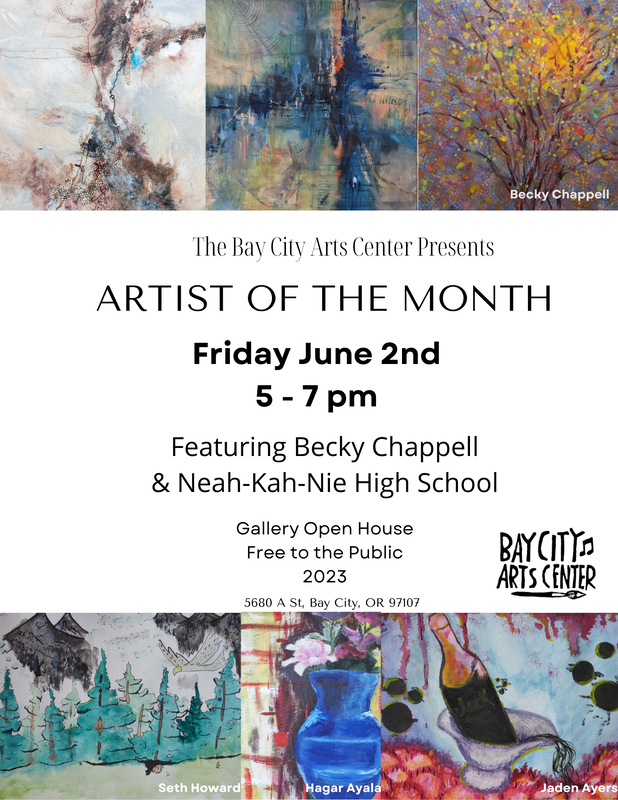 We are over a month into quarantining at home due to the Covid-19 epidemic. Are you missing the sound of ocean waves crashing, the smell of the salty air, and the feel of sand between your toes? Looking for ways to bring the ocean into your living room while you are following the Governor's directive to stay at home? Try these resources from Friends of Cape Falcon Marine Reserve.
Relax by the Ocean, Virtually
It may not be the same as a long walk along the beach, but there are some great online ways to put yourself near the action.
Had your fill of Netflix? Grab the kids, make a little popcorn and relax to five hours of the sounds and sights of the North Oregon Coast in a video from 4K Relaxation Channel on

It's awful quiet in nearby Manzanita these days, but you can still get a daily dose of beach life by checking out what's happening in Manzanita with the Manzanita Beach Live Web Cam from the Ocean Inn: https://www.oceaninnatmanzanita.com/oregon-coast-webcam/https://www.oceaninnatmanzanita.com/oregon-coast-webcam/https://www.oceaninnatmanzanita.com/oregon-coast-webcam/
If you need a way to shed some built-up stress, Morning Meditoceans from Monterey Bay Aquarium offers several relaxing guided meditations with scenes and sounds of the ocean and aquarium exhibits. https://www.youtube.com/user/MontereyBayAquarium/videos
Get Close to Wildlife from he comfort of your home
Oregon Coast Aquarium Web Cams allow you to visit three of the most popular exhibits at the Oregon Coast Aquarium. You can see how the aquarium's inhabitants are passing the time with these free livestream cameras. They allow you to check in on the sharks, otters, and sea birds. Look under the Pioneer's "WEBCAMS" tab for links to check in at the Oregon Coast Aquarium.
Here are the links: https://aquarium.org/live-cameras/
Oregon Zoo Live lets you go behind the scenes to meet animals and connect with animal care staff. Tune in for new videos every week on their Facebook page or watch on YouTube. After each live video, at-home ideas to learn more about these animals and how to help them are available.
https://www.oregonzoo.org/news/2020/03/oregon-zoo-live-video-and-home-activity-resources
Fun Learning Activities for Kids (and Adults, too!)
With schools closed and kids learning from home, parents are looking for new ways to engage their families. Just for Kids: NOAA Activities and Resources for Children features games, activities, and resources focused on the oceans. https://oceanservice.noaa.gov/kids/
Dip into Monterey Bay Aquarium's Resources for Educators, which includes games, activities, and standards-based curriculum for PreK-12. https://www.montereybayaquarium.org/for-educators
Contribute to Science Research
Hey community scientists! Are you itching to contribute to scientific research while staying home and staying safe? There are many ways to do so online and here are a few:
Zooniverse is the world's largest and most popular platform for people-powered research. You don't need any specialized background, training, or expertise to participate in any Zooniverse projects. Contribute to real academic research, on your own computer, at your own convenience. Zooniverse's ocean-related projects include:
Seabird Watch: Identify seabirds around the world to help identify areas where conservation is most needed. https://www.zooniverse.org/projects/penguintom79/seabirdwatch
Penguin Watch: Count penguins in remote regions to help scientists understand their lives and environment. https://www.zooniverse.org/projects/penguintom79/penguin-watch
Beluga Bits: Examine underwater photos of wild beluga whales and help identify the age, sex, and group size, and identify individual animals. https://www.zooniverse.org/projects/stephenresearch/beluga-bits
Browse many more ocean- and nature-focused projects at: https://www.zooniverse.org/projects?discipline=nature&page=3&status=live
iNaturalist is a smart phone app in which you can record your observations of plants and animals while exploring nature and create useful data that helps scientists understand when and where organisms occur. Friends of Cape Falcon uses iNaturalist to record observations during their annual BioBlitz in partnership with Oregon Coast Aquarium. You may not have accessible tidepools nearby currently, but there is plenty of other wildlife to observe in backyards and parks! For a video tutorial of how to make an observation in iNaturalist, watch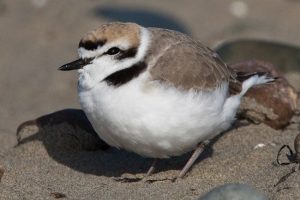 Even though in-person bird monitoring training sessions have been put on hold, you can still learn how to be part of the Plover Patrol. Oregon State Parks and Portland Audubon will be hosting free online webinars for the classroom portion of the Snowy Plover training. For more information, please contact Frances Buchanan at ASOPCoastalBirds@gmail.com.
Support Local Businesses
Small businesses all along the coast are struggling to survive during this pandemic. Many have closed their doors while others are trying to find creative ways to stay in business like one of business supporters, Unfurl in Manzanita. They are hosted their second Facebook Live shopping event on Thursday, April 23 – and the recording of the event is here – and you can order any of the products featured. Check it out here: https://www.facebook.com/unfurl.manzanita/videos/659694774604033/https://www.facebook.com/unfurl.manzanita/videos/659694774604033/https://www.facebook.com/unfurl.manzanita/videos/659694774604033/
Next up with a Facebook Live event is T-Spot on Monday April 27th – https://www.facebook.com/events/180315119701275/
You can support your favorite local businesses through events like this or by reaching out and buying a gift certificate for future use. Every little bit will help see them through.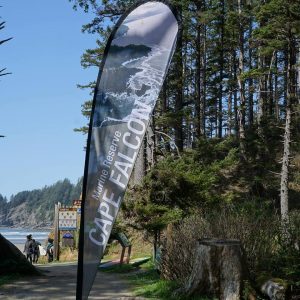 About Friends of Cape Falcon Marine Reserve
The Friends of Cape Falcon Marine Reserve are volunteer citizens and organizations working to increase understanding of and grow appreciation for Cape Falcon Marine Reserve, located in Oregon's ocean between Manzanita and Cannon Beach. They coordinate education events, engage the community in reserve management planning and implementation, and promote scientific research through community science projects related to the reserve. In these efforts, the Friends of Cape Falcon play a critical role in fostering and maintaining local support of the Cape Falcon Marine Reserve specifically and Oregon's marine reserves system in general. Learn more about the Friends and Oregon's ocean by visiting http://www.nehalemtrust.org/capefalconmr, following /CapeFalconMR on Facebook and Instagram, and/or by contacting Margaret Minnick at capefalconmr@gmail.com or (503) 298-5190.