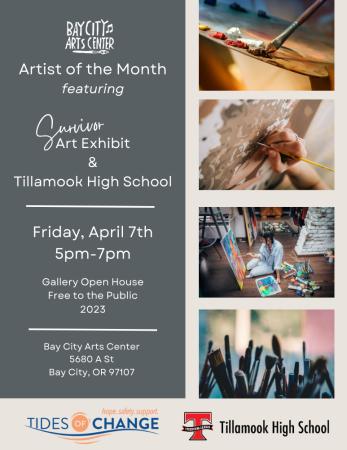 Manzanita, Oregon, July 9, 2021 – The Emergency Volunteer Corps of Nehalem Bay has stepped up its leadership efforts on behalf of emergency preparedness in the Nehalem Bay communities. "After thirteen years of grassroots volunteer recruitment, largely done by board members, the organization recognized the need for a more structured program," said Margaret Steele, EVCNB President. "We are so pleased to have Logan Laity join us to develop and implement the organization's first formal volunteer program, allowing us to expand community involvement in our mission."
Laity's experience with emergency management comes from being an Eagle Scout in Montana with its extreme weather and isolation concerns. His Civic Engagement course at Tillamook Bay Community College involved profiling community risk and Rockaway's Community Emergency Response Team. The TBCC Magna Cum Laude graduate is currently a senior on the President's List at Portland State University where he is pursuing a degree in Political Science focused on Public Service and Urban Public Affairs.
The Emergency Volunteer Corps of Nehalem Bay is a non-profit, non-governmental organization. Formed in 2008, it is dedicated to building community and regional resilience, developing programs to promote readiness, and creating a culture of emergency preparedness in the Nehalem Bay Region.
Persons interested in EVCNB volunteer opportunities can contact Laity at (971) 413-1998 or logan.laity@evcnb.org. Or complete the online form at https://evcnb.org/volunteer-form.
General information on the organization is available at (503) 389-5820 or info@evcnb.org. The website is evcnb.org.