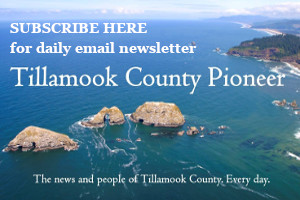 Emergency Volunteer Corps of Nehalem Bay invites YOU to participate in this popular Food Drive activity on Saturday April 29th from 1 to 3 pm! Last year we collected 2300 pounds of food and $3225 in donations. Grab your go-bag and canned food donations (or your checkbook) and check out your tsunami evacuation route and give to the local Food Bank. Donations can be made at Underhill Plaza in Manzanita, Nehalem City Park or Wheeler Upper Park.
Thanks to our Partners!
EVCNB and the North County Food Bank are grateful to our partners, Manzanita Fresh Foods and Manzanita Grocery & Deli (The Little Apple) for providing additional donation collection space in front of their stores! Barrels will be available Friday April 28th through 3pm Saturday April 29th.
Prepare Your Neighborhood Clusters
Many neighborhood Clusters are also participating. Your Cluster leaders will share donation locations with you:
Classic Ridge
Highlanders
Lower Neahkahnie
Manzanita Beach
North Fork
Pine Ridge
Southside
Sunset Meadow
WheelerContact PYN@evcnb.org if you haven't heard from your Cluster or if you aren't sure if you're in a Cluster.

Check our website for the latest details.

Let's inundate the North County Food Bank again!