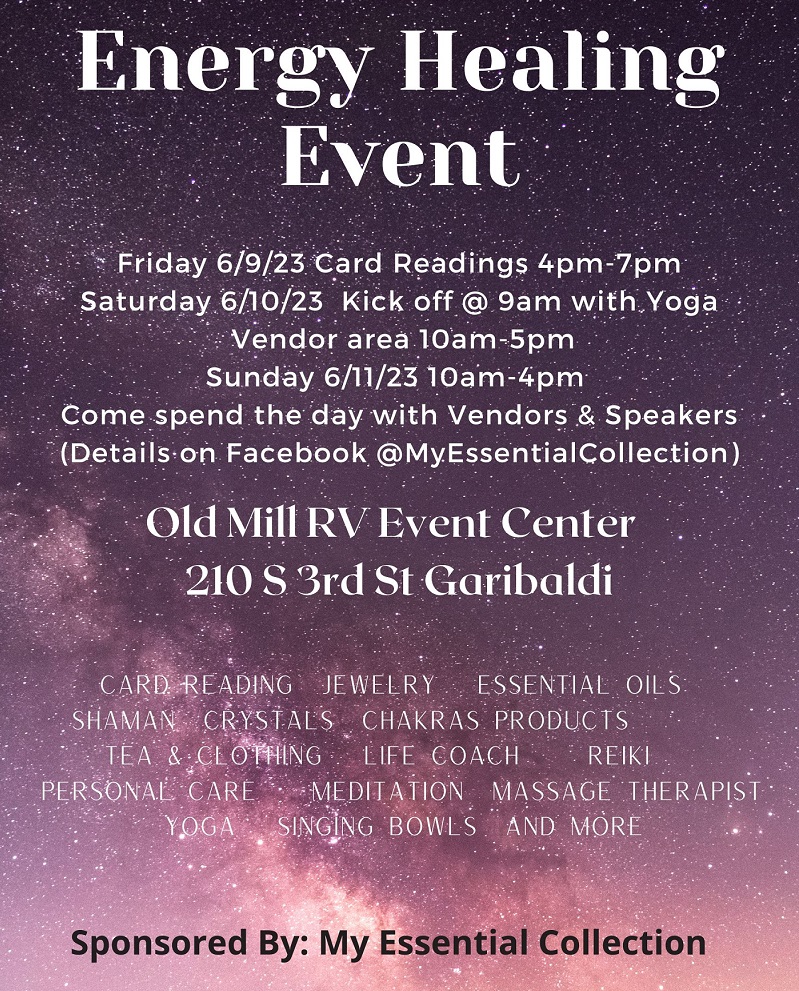 As the days continue to get longer and the signs of spring start budding all around the Tillamook Coast, the Explore Nature Series is gearing up for another jam-packed season of guided hikes, walks and paddles.
The Explore Nature Series works with a consortium of volunteer organizations to offer these community events that showcase the beauty of the Tillamook Coast and educate visitors on how to enjoy these spaces responsibly. These events are free and REGISTRATION IS REQUIRED.
Several favorite events are returning again in 2019, including the ever-popular Lichen Hike on April 6th at Nedonna Marsh. This beginner-friendly hike is led by Maysa Miller, the NW OR Restoration Partnership Coordinator at TEP. While this is the second year that TEP has offered a guided lichen hike, Miller has been helping people discover the many wonders of lichen for several years.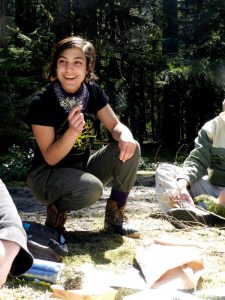 "Once you realize how fascinating lichen are, and the diverse types of species that are out there, it changes the way you look at the landscape around you," Miller said.
This year's lichen hike is offered in conjunction with the Tillamook County Pioneer Museum, who recently acquired the piece of land that Miller will lead the hike on. Spots on this hike are limited and registration is required.
Expect to learn what exactly a lichen is; how to identify different types of lichen; their common names and the ecological components of lichen that make them so important for the environment. This symbiotic relationship of fungi, algae and other organisms is more than just a collage of pretty colors and textures; it's a valuable indicator of an area's air quality, nitrogen supply and ecological integrity. An old growth forest can have up to 500 pounds of a single lichen species living in it.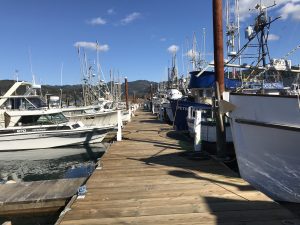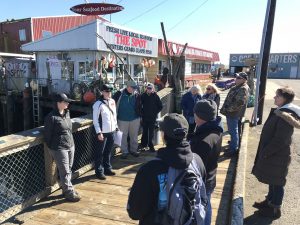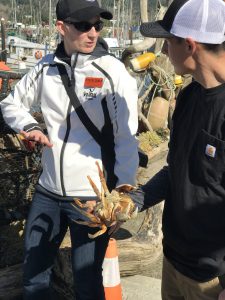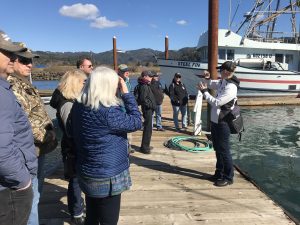 Also returning this season is Shop at the Dock – Garibaldi, this time with several dates planned to capture a wide variety of fisheries.
"[The Explore Nature Series] received a sponsorship from Visit Tillamook Coast this year so part of our focus this season with the Shop at the Dock tours is to really look at the shoulder and off season and help bring some attention and insight to those fisheries that make up a big part of the income at the Port of Garibaldi," said Alix Lee, the Community Education Coordinator for Tillamook Estuaries Partnership. "So depending on the time of year, the tour might focus on Dungeness Crab, tuna, or salmon," she continued. Explore Nature also received funding from the Tillamook County Cultural Coalition to support this program in 2019. The next Shop at the Dock is set for April 13.
And if lichen or seafood don't pique your interest, there are still plenty more events offered throughout the season – nearly all of which are free to attend.
From "potting parties" at the Tillamook Estuary Partnership's nursery to help steward their native plant collection, to gardening days at Alder Creek Farm, a closer look at coastal predators, and a Cape Meares Lighthouse Celebration are all on the docket this year.
"Our goal with all of these events is to help educate people about the natural area, but also if they want to get involved we have ways to do that too," noted Chrissy Smith with the Friends of Netarts Bay WEBS, which is hosting a "Weed Detectives" event on March 30th to map invasive plant communities within Cape Lookout State Park. WEBS is also bringing back the clamming clinic in April for newbie clammers, tidepool discovery days in Oceanside, oyster tours of Netarts Bay and guided kayak trips, some of which will have a bird focus for those interested in migratory bird habits.
"In June we're hosting 'Ancient plants of the Oregon Coast' with a local botany expert," Smith added. "It's a great opportunity to go out and learn about plants that have a long evidence of being here and talk about how they've evolved, or not evolved over time."
A full list of events can be found at explorenaturetillamookcoast.com with dates, times and how to register. Each event is free and open to the public.
Explore Nature Series programs are paid for in part by Visit Tillamook Coast, the Economic Development Council of Tillamook County and the Travel Oregon Forever Fund.