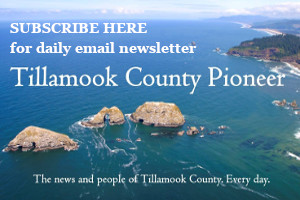 This is the summer of exploring our own backyards, and how lucky are we to live in a place with an overabundance of outdoor recreation opportunities?  Looking for some new "favorite" places to hike or fish?  Here's an incentive to discover Tillamook County's treasures –Visit nearby state parks, community trails, and other recreation sites for a chance at prizes!
Tillamook County Wellness is launching a new "Explore Your Outdoors" BINGO game to help you get outdoors and explore city, county and state parks, beaches, community trails, and other recreation sites. Some places are well-known and popular; others are just waiting to be explored. By you!
Adventure awaits from north to south and everywhere in between at Nehalem Bay State Park, to trails criss-crossing Neah-Kah-Nie Mountain, to climbing the sand hill at Cape Kiwanda and checking out the PC Pathways. There's the Rockaway Beach Old Growth Cedar Preserve which has a newly completed ½ mile boardwalk that's an easy stroll (accessible for wheelchairs) to one of Oregon's largest trees, and The Harborside Trail in Garibaldi provides views from the Boat Basin to never-ending bay views of the Historic U.S. Coast Guard Boathouse. Travel south and get yet another view of Tillamook Bay from the trails at Kilchis Point Reserve near Bay City.
The City of Tillamook has the Hoquarton Park Trail, and the unique Bud's Fitness Trail with exercise stations and then you could always explore one of Tillamook County's many water trails for a peaceful new perspective. There are city parks galore, miles of beaches – ocean beaches, bayside beaches and riverbanks – and so much more.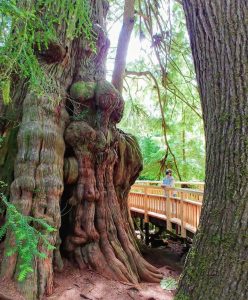 Check out a local Farmers Market, go fishing, find a new beach, or visit any of the other locations and you'll be able to check off a square. Just like Bingo, fill in a line of adventures and enter for a chance to win great prizes.  Go for a full blackout and the ultimate Tillamook County adventurers can enter to win a Kayak trip for two or a Pendleton Blanket donated by Tillamook County Creamery Association.  Other prizes include gift cards or products from: Manzanita News & Espresso, Flamingo Jim's, Oregon State Parks, Moments Surf Co., Stimulus Coffee, Tillamook Sporting Goods, Five Rivers Coffee, Toylandia, Bahama Mama's, Tillamook County Parks, Catch the Wind Kite Shop, Nestucca Adventures and gift cards and prizes donated by the Tillamook County Creamery Association.
Explore Your Outdoors adventure begins August 1st and runs through September 28th. The activity can be played online or in person with pick up and entry locations in North, Central & South county. Game cards and complete details will be released July 29th. Stay tuned. Stay Safe. And Stay Well Tillamook County!
For more information, follow Tillamook County Wellness on Facebook, Instagram and Twitter. New website coming soon!
Sesame Turnips and Carrots
 Recipe and Photo Source: FoodHero.org
Number of servings: 4
Time for preparation (including preparation and cooking): 25 minutes
 Ingredients:
 2 medium turnips
2 medium carrots
4 cloves garlic, minced or 1 teaspoon garlic powder
1 Tablespoon oil
2 Tablespoons sesame seeds
3 Tablespoons honey or brown sugar
 Directions:
 1. Wash, peel (if desired) and cut turnips and carrots into ¼ inch cubes.
2. Combine all ingredients in a skillet. Cook over medium-high heat, stirring often until vegetables begin to brown (caramelize).
3. Refrigerate leftovers within 2 hours.
Notes
Honey is not recommended for children under 1 year old.