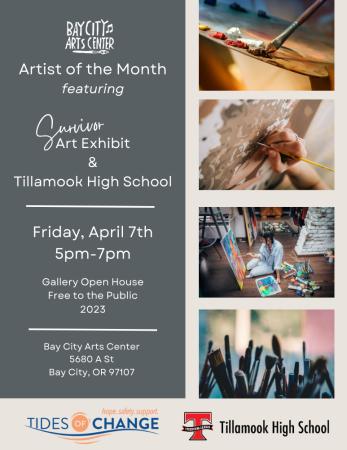 UPDATE: FULL FIRE BURNING BAN TILLAMOOK COUNTY
As of noon September 7, 2020, there is a full burn ban in effect, this includes all campfires. This ban will include all State Parks property including the beach, all campgrounds in the forest areas and residential campfires. This ban will be in effect until 12:00 am on September 11th,
2020. The ban will be reevaluated late on September 10th, 2020 to determine if it needs to be extended. This ban is due to the extreme weather forecast for this week.
If you have any questions please contact your local Fire agency, ODF or Oregon State Parks.
James Oeder, Tillamook County Fire Defense Chair
Northwestern Oregon is preparing for a historic weather event – combining high temperatures (90+ degrees), low relative humidity (10-15%) and strong East winds (sustained at 10-20 mph; gusts from 40-60 mph). These conditions are similar to conditions that caused the Tillamook Burn in 1933, according to Oregon Department of Forestry, Forest Grove District Forester, Mike Cafferata, from an article describing the Tillamook Burn of 1933. The fire started August 14, 1933 and by August 25 had burned approximately 240,000 acres. About 75% of the acres were burned on August 25th.
Today, we have more roads and more equipment, but this just underscores the fire potential. This week's weather will be much like the weather conditions during the Tillamook Burn.
In addition, prepare for the potential for power outages with the high winds. Be sure to secure outdoor items, such as patio furniture, etc.
Please be careful and be safe.
Here are the various fire districts restrictions.
Oregon Department of Forestry Fire Prevention
EXTREME FIRE DANGER ON ALL ODF PROTECTION STARTING TODAY, MONDAY SEPT. 7TH.
No campfires, no small equipment use, no mowing of dry grass, no off-road driving.
Please be mindful and KEEP OREGON GREEN. #oregonouroregon #PreventWildfires #smokeybear #keeporegongreen #onlyyou.
Tillamook Fire District
Extreme risky conditions ahead that are similar to 1933 and the start of the great Tillamook Burn!
So PLEASE PLEASE USE CAUTION! Remember ALL OUTSIDE Fires are banned.
Thank you all and have a safe Labor Day!
Nehalem Bay Fire & Rescue
All outdoor burning is banned in our district for Monday, September 7 through Wednesday, September 9.
This includes recreational fires and camp fires.
Due to the low humidity and high wind potential, the National Weather Service has issued a red flag warning through Wednesday.
Rockaway Beach Fire Rescue, Todd Hesse , Fire Chief
UPDATE: Monday September 7th
With the high wind warning and red flag warning in effect Rockaway Beach is banning all burning including campfires from 12:00 Monday September 7th until midnight Thursday September 10th. Please follow the ban as fire growth conditions are favorable.
Just a reminder for everyone to be safe and responsible this Holiday weekend. Please observe
Fire Safety:
This warm and dry weather has significantly increased our local fire danger.
Water Safety:
With the warm weather we are observing a high number of people swimming in the ocean. Please use caution and watch for riptides. We recommend going into the water no deeper than your knees and to keep a close eye on children.
Driving:
Please drive safely this weekend. And watch for pedestrians.

MORE ON THE TILLAMOOK BURN 1933:
Here is an article describing the Tillamook Burn of 1933 – The Tillamook Burn: Separating Fact From Legend.TillamookBurnFactandLegend33
The fire started August 14,1933, and by August 25 had burned approximately 240,000 acres. About 75% of the acres were burned on August 25th.
This was the first of four fires that occurred in the area every six years.