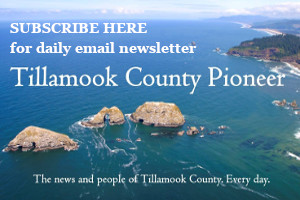 We continue to learn more about how wearing face coverings help prevent the spread of COVID-19. The growing evidence about face coverings, combined with our rise in cases since reopening show why it's so critical that Oregonians follow the statewide regulations about face coverings.

This week, the CDC released more information about a situation in Missouri, where two hair stylists learned they had COVID-19 after they had interacted with 139 clients. An investigation found that none of these clients were known to be infected with COVID-19. The hair stylists and clients wore face coverings, which likely helped prevent the spread of COVID-19.
Please share the social card below with your friends and family. Help us get that word out that wearing a face covering is one of the best ways we can work together to prevent the spread of COVID-19.
Learn more about the investigation at: https://bit.ly/MMWR71420.
Facebook Live recap: Learning about COVID-19 and data
Many thanks to everyone who joined us on Facebook for our live Q&A on COVID-19 data. If you missed it, you can still view the video here: http://ow.ly/rKza50AzuqW
For your convenience, we've included the questions that were answered and their timestamps below.
13:24 – How many of the new cases reported each day are retests of people who already have COVID-19?
14:12 – Why don't the case counts add up from one day to another?
16:04 – What happens if a presumptive case tests negative?
16:50 – Is it possible to know if someone dies of COVID-19 and not just with it?
18:05 – Why has there been a sharp increase in the percentage of cases with an unknown hospitalization status?
19:00 – What about HIPAA laws that protect our information?
20:20 – Does OHA have data on active and recovered cases?
21:30 – Is there data on the underlying conditions of people who die or have COVID-19?
22:10 – Will the Trump Administration's new mandate that hospitals report COVID-19 numbers to HHS instead of CDC impact how OHA gets its numbers?
24:25 – What about false positives? Are those results skewing the data?
25:00 – How many of the presumptive cases turn out to be negative and are those numbers subtracted from the total?
26:10 – Is Oregon using antigen or pooled testing?
28:24 – Can you provide an overview of how Oregon is fairing in comparison to other states?
30:37 – Is there any data on where people are getting COVID-19?
Oregon reports 307 new confirmed and presumptive COVID-19 cases, 5 new deaths
COVID-19 has claimed five more lives in Oregon, raising the state's death toll to 254, the Oregon Health Authority reported Friday July 17th.
Oregon Health Authority reported 307 new confirmed and presumptive cases of COVID-19 bringing the state total to 13,802.
The new cases reported are in the following counties: Benton (2), Clackamas (19), Clatsop (1), Columbia (2), Coos (4), Deschutes (12), Douglas (3), Hood River (2), Jackson (12), Jefferson (7), Josephine (2), Klamath (2), Lane (10), Lincoln (1), Linn (3), Malheur (9), Marion (39), Morrow (6), Multnomah (88), Polk (3), Umatilla (38), Union (2), Wasco (1), Washington (37) and Yamhill (2).