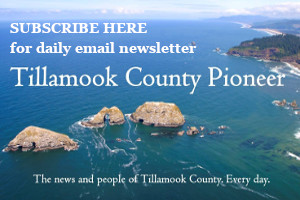 By Ed Ruttledge
Facebook subcontractors have been conducting a high tech review of what went wrong earlier this year in its on ongoing industrial level drilling project on lot 3200 in Tierra Del Mar. Facebook's wholly owned subsidiary, Edge Cable, revealed it has conducted additional survey work using:
" … Electric Resistivity (ER) and Sub-Bottom Profiler (SBP). The Electric Resistivity was acquired using ground cables which lay across the ground and seafloor with exposed electrodes every 4m with a total of 56 electrodes. The method used to acquire the data was the Strong Gradient Method ///The SBP was acquired with a Bubble Pulser source utilizing the Single Channel Seismic (SCS) record technique."
Further, Facebook/Edge Cable acknowledged this survey " … detected a possible sandstone or basaltic geologic formation approximately halfway into the drill path."
Facebook admitted, however, " …The mineral composition, hardness and depth of the formation is not yet fully defined." Facebook plans to return to the drilling site to conduct additional survey work in January. Facebook's drilling project came to an abrupt halt in April when the drill broke causing industrial trash to be abandoned below the sea floor.
It is not known why Facebook failed to conduct this survey work before its initial attempt to drill a bore hole in Tierra Del Mar earlier this year.
Here is the email that was sent to Tierra Del Mar residents 12/3/20 with links to the various documents:
Jupiter Cable Project Construction Plan
Dear Community Members,
In accordance with our easement agreement, we are sharing the findings from our survey work and the updated plans for the Jupiter Cable Project that have been submitted to the Oregon Department of State Lands. The following documents were submitted to the Oregon Department of State Lands this week:
  As you may remember, there is still one more survey we plan to conduct. The borehole core sample on Lot 3200 is planned for January 2021 and will supplement our existing survey data. The HDD Construction Plan may be revised as the 2020 geotechnical data is further analyzed or as feedback is received from stakeholder agencies. We will keep you informed about any significant updates to the plan.
We also submitted this Addendum to the Construction Management Plan to Tillamook County on Wednesday, November 25.