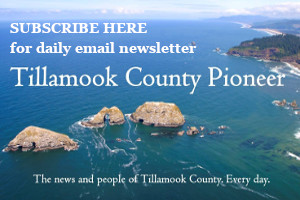 We're hearing questions about whether there's evidence for using hydroxychloroquine as a treatment for COVID-19.
According to Joshua M. Sharfstein, MD, of the Johns Hopkins Bloomberg School of Public Health: "Early questions about whether hydroxychloroquine might be of help to patients with COVID-19 have been addressed by high quality research, and the results do not support the medication's use. In June, the U.S. Food and Drug Administration found 'no benefit for decreasing the likelihood of death or speeding recovery' and revoked the medication's authorization for us in treating COVID-19."
Other studies are underway to identify medications or treatments that are effective at preventing or treating COVID-19, but many of the home remedies people have tried are dangerous.
Please avoid self-medicating and consult a healthcare professional for your health needs. If you have questions about poisoning, contact the Poison Center of Oregon, Alaska and Guam at 1-800-222-1222.
Applications open for Food Security & Farmworker Safety Program
Oregon's Occupational Safety and Health Administration (OR-OSHA) has issued temporary rules requiring increased field sanitation measures, and more stringent labor housing and transportation regulations due to COVID-19. To support implementation of these regulations, the Oregon Department of Agriculture has announced that applications are available for the Food Security & Farmworker Safety Program. This program provides assistance to Oregon's agricultural producers to help secure the food supply chain and protect essential workers from COVID-19 exposure and illness.
Learn more and apply at the Food Security & Farmworker Safety page.
Weekly report shows daily case increase and lower positivity rate for COVID-19
Today, OHA released its Weekly Report, which showed that during the week of July 20–26, 42,452 people were tested for COVID-19 in Oregon, and 5.1 percent of them had a positive result, down from 6.6 percent last week.
During that week, OHA recorded 2,241 new cases of COVID-19 infection, an increase from the previous week. In addition, 27 Oregonians were reported to have died, which is a slight increase from the previous week.
Large outbreaks have contributed a diminishing proportion of recent cases, and sporadic cases (those not linked to another case) have increased, consistent with community spread.
Expanded county-level dashboard released
OHA published a new, expanded version of Oregon's "COVID-19 Testing and Outcomes by County" dashboard today.
The dashboard now includes additional information on weekly trends in the percent of COVID-19 tests that have been positive by county and weekly trends in the total number of persons tested for COVID-19 by county.
These trends help us understand changes in the burden of COVID-19 in communities across Oregon.
You can also check out Oregon COVID-19 County Metrics by Week, which includes the metrics that counties will use as they assess school reopening.
Oregon reports 304 new confirmed and presumptive COVID-19 cases, 8 new deaths
COVID-19 has claimed eight more lives in Oregon, raising the state's death toll to 311, the Oregon Health Authority reported Wednesday July 29th.
Oregon Health Authority reported 304 new confirmed and presumptive cases of COVID-19, bringing the state total to 17,721.
The new confirmed cases are in the following counties: Benton (3), Clackamas (28), Clatsop (1), Crook (3), Deschutes (16), Douglas (2), Hood River (7), Jackson (13), Jefferson (5), Josephine (4), Klamath (2), Lane (13), Lincoln (2), Linn (1), Malheur (20), Marion (20), Morrow (5), Multnomah (82), Polk (4), Umatilla (4), Union (1), Wallowa (1), Wasco (3), Washington (51) and Yamhill (13).