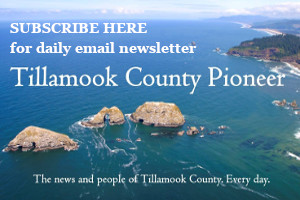 On July 26, 2021, at approximately 6:48 AM, Oregon State Police along with Washington Co. Sheriff's Office, Banks Fire, and Oregon Department of Transportation responded to the report of a two-vehicle collision on HWY 6 near milepost 33 west of Banks.
Preliminary investigation revealed that a green 2007 Honda CRV operated by Monico BARAJAS-ROJAS (70), of The Dalles, was traveling eastbound on Hwy 6 negotiating a curve when his vehicle crossed into the westbound lane and struck a blue 2018 Dodge pick-up. The right-front passenger of the Honda CRV, Emilia Barajas (61) of The Dalles, suffered fatal injuries and was pronounced deceased at the scene. The driver of the 2018 Dodge pick-up, Vernon MINCEMOYER (51), of Gaston, was uninjured.
HWY 6 was closed for approximately five hours.