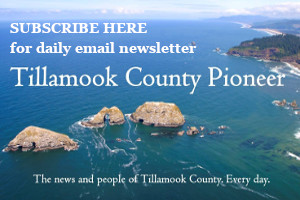 On March 29, 2020 at about 4:46pm Tillamook County Sheriff's Office and other emergency personnel responded to Tillamook River Rd near Burton Rd. in reference to a single vehicle crash.
Preliminary investigation revealed a 2008 Chevy 4 door Sedan, driven by Christian Chavez, age 30, from Tillamook, was northbound on Tillamook River Rd, reportedly at a high rate of speed. The vehicle lost control on a sharp corner and crashed. Inside the vehicle was a passenger, Pedro Garcia Vargas, age 25, from Tillamook. C. Chavez reportedly exited the vehicle and made his way to a nearby residence where he requested assistance.
Pedro Garcia Vargas was pronounced deceased at the scene by emergency personnel. C. Chavez was transported to Tillamook Adventist Hospital for evaluation. Based on his statements and voluntary testing, C. Chavez was found to be impaired at the time of the crash. Upon his release from the hospital, C. Chavez was arrested for an outstanding warrant and for Manslaughter II and housed at the Tillamook County Jail.
The Tillamook County Sheriff's office was assisted by Oregon State Police, Tillamook Fire
District, and Tillamook Adventist Ambulance.