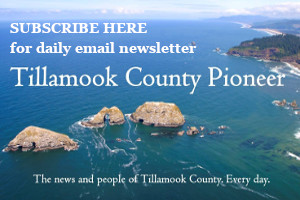 First the request for "extras" came out …
Where: Portland metro area and other sites — Manzanita – March 13 and 14– in Oregon & Washington
When: March 12-28, 2018
Pay: $11.25/hour with bumps for upgraded roles
PDXTRAS is looking for background talent for Staties, a new ABC drama pilot filming March 12th through March 28th in the Portland metro area and other sites in Oregon & Washington. We are looking for a DIVERSE range of real people. All ages and backgrounds are welcome to apply! If hired, you must be able to provide proof of eligibility to work in the United States. We will not pay for travel or lodging expenses.

Staties is from Matt Partney & Corey Evett, Maniac Productions, and ABC Studios. Written by Partney & Evett (CSI Miami, Teen Wolf) and directed by Rob Bowman (The X-Files), Staties centers on Eliza Cortez (Annie Ilonzeh), a hard-charging NYPD detective who's banished to the boonies after a high-profile mistake and is paired with a new partner, Oregon State Trooper Sam King (Andy Karl). King's investigative techniques don't exactly follow protocol as evidenced by his talking to trees for clues and his obsession with flying kites. Eliza is a fish-out-of-water in this police procedural set in an eccentric town of quirky characters in coastal Oregon.
Go to this link to apply: http://pdxtras.com/staties
And now, here's the schedule, regarding upcoming filming in Manzanita –
Filming in Your Neighborhood
WHO: ABC Studios
WHAT: Television Pilot Episode Shoot
WHERE: Laneda Ave, Ocean Dr
FILMING ACTIVITY DATE(S): March 13th & March 14th
Neighbors, please note: Dates and times are best estimates and subject to change due to the many variables inherent in the filming process. The production will do its best to give notice of changes, should any occur.
DESCRIPTION OF PRODUCTION ACTIVITIES: – Production crew, actors, vehicles and equipment will be in and around the location – Intermittent traffic control Parking will be held and intermittent traffic control performed on the following block faces/streets. Please note that we will not be blocking any driveways without expressed permission.
Tuesday, March 13: 6 a.m. through Wednesday, March 14th 9 p.m. – Both sides of Ocean Rd from Nehalem Rd to Laneda Ave
Tuesday, March 13: 5:30 a.m. through 9 p.m. – Both sides of Carmel Ave from Manzanita Ave to Hallie Ln – Both sides of Laneda Ave from N 5th St to Ocean Dr
Wednesday, March 14: 6 a.m. through 2 p.m. – Both sides of Carmel Ave from Manzanita Ave to Hallie Ln – Both sides of Laneda Ave from N 5th St to Ocean Dr
Wednesday, March 14: 12:00 p.m. through 9 p.m. – Both sides of Laneda Ave from N 2nd St through 3rd St – West side of N 3rd St between Laneda Ave and Manzanita Ave
Noise:
– We will be releasing held parking by sections while not in use for filming
– There will be working crew shuttling gear from trucks to set
– A generator may be used to power studio and/or equipment operating on the trucks
Thank you for sharing your neighborhood with us during this on-location film shoot. Our crew will do our best to minimize any disruption or inconvenience to you. Your cooperation contributes to the successful growth of the Portland film & television industry, which generates jobs, supports local business and brings revenue to our local economy.
This production has coordinated with the Portland Film Office as well as the Manzanita City Council to obtain permits and permissions for this shoot.