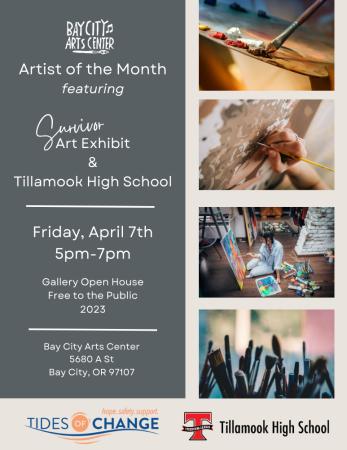 From Dan Goody, Astoria District Forester, 6/16/21:
"We got a good shot of rain this past week which was much needed. However, warm weather has returned and will continue for the next 7-10 days, if not longer."
With the dry spring we have had, it has put us in a position to declare fire season a little earlier this year. With this, we will be declaring fire season and also entering Regulated Use (Public Use Restrictions) on Tuesday, June 22, 2021 at 0100 hours in the Northwest Forest Protective Association, which includes parts of Clatsop, Columbia, Tillamook, Washington, and Yamhill Counties.) The outlook for the rest of summer is currently showing to be hotter and drier as the summer progresses and we are fully prepared for a long duration fire season. The recent moisture we received has been very welcomed however, it is a "too little too late" type scenario and ultimately just delayed us going into fire season a few extra days.
Fire restrictions will vary through the summer based on fire danger conditions.
For Public Restrictions, levels move from low (green), to extreme (red). These are indicated on the fire information boards at major roads entering forested areas. Fireworks are illegal in the forest protection district at all levels.
With conditions drier than normal for this time of year, the Oregon Department of Forestry's Western Lane, South Cascade and West Oregon districts entered fire season on Wednesday, June 16. This applies to ODF-protected lands in Benton, Linn, Lincoln, Polk, and Lane counties, the southern portion of Yamhill County and the northern portion of Douglas County. Separately, Linn, Benton and Lane counties traditionally impose a burn ban beginning June 16 each year. In all counties, the burning of backyard debris is prohibited during fire season.
"With our current fuel moistures, conditions are what we typically see in early to mid-July. All signs are pointing to a busy fire season as we progress further into the year," said West Oregon District Forester Michael Curran. "The majority of our fire starts in the southern Willamette Valley are human caused, and we urge the public to be aware of Public Use Restrictions," Curran said. The public can find information on use restrictions on ODF's interactive map, social media, or by contacting their local ODF office.
Benton County Fire Defense Board Chief Rick Smith said, "We hope the public has an increased awareness of wildfires." He recommends that landowners "Create defensible space around your property by removing dead vegetation, keeping grass and brush mowed short, and landscape plants green and well-watered. It can make the difference between losing and saving a structure in the event of a wildfire."
Prevent human-caused wildfires
When fire season goes into effect, some activities in the great outdoors are prone to start fires. In an effort to prevent these fires from starting, the Oregon Department of Forestry and our partners impose restrictions pertaining to public and work related activities. Areas outside ODF protection, such as the USDA Forest Service, will provide links to other agency fire regulation information.
Check fire restrictions
A map identifying fire restrictions is available here: https://www.oregon.gov/ODF/Fire/Pages/Restrictions.aspx and will be updated July 1st with fire season information.
Zoom in on the map, then click on your location. The sidebar will display fire restrictions and/or the proclamation.
For industrial forest operations, levels vary from Level 1 to Level 4 with accompanying restrictions to protect forest resources. Restrictions are very similar to last year. Remember, a 1 hour fire watch is required in Level I, a 2 hour fire watch in Level II, and a 2 hour fire watch in Level III. Level 4 (if we get there) is a shutdown, so no fire watch is required.
Prohibited during fire season
Sky lanterns are prohibited year round throughout Oregon
Use of exploding targets and tracer ammunition is prohibited
Backyard debris burning is prohibited
Resources
Fire season requirements for industrial operations
Industrial Fire Precaution Levels (IFPL)
Private landowner closure information (Provided by OFIC)
A map identifying fire restrictions is available here: https://www.oregon.gov/ODF/Fire/Pages/Restrictions.aspx and will be updated July 1st with fire season information.
Additional information for the Tillamook State Forest can be found at http://tillamookstateforest.blogspot.com/
Our fire crews are completing their initial training and will be ready for fire season.
For additional information, contact your local ODF office.